I have spoken to numerous people who are looking to enter the CBD industry and many are intrigued about the various CBD affiliate programs in the UK, whether they'll see ROI and how long it will take to rank, so I thought I'd share my knowledge of the various CBD affiliate programs.
I also wanted to do this as every result on Google was around American CBD brands or US based affiliate programs, which largely didn't operate for UK based partners.
Just so you're aware, I'm signed up and using each of the affiliate programs below, I don't include any I'm not signed up with or that I see as a pyramid scheme, I only work directly with brands who are reputable and I've tested their product line.
The programs below are for individual affiliate programs but there's also a number of affiliate networks such as CannAffiliate that have multiple CBD affiliate programs available to join.
I've also sorted the CBD Affiliate Programs by commission.
1) Ceelabb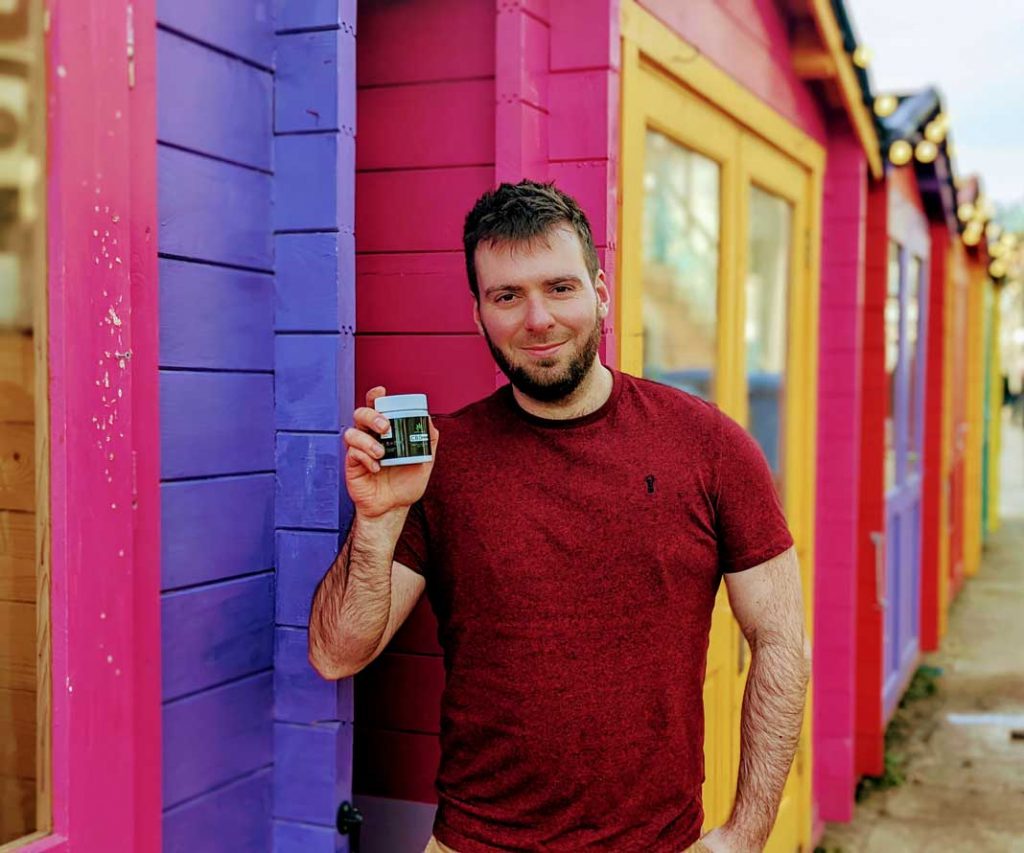 Ceelabb have an incredibly generous 50% commission base, while they also have a 10% discount code setup, which can help to increase conversions for you as an affiliate. I've tried the CBD oil and gummies, while they also have vape oil and some very intriguing CBD multivitamin turmeric oil.
Affiliate Site: Goaffpro
Commission: 50%
2) Organia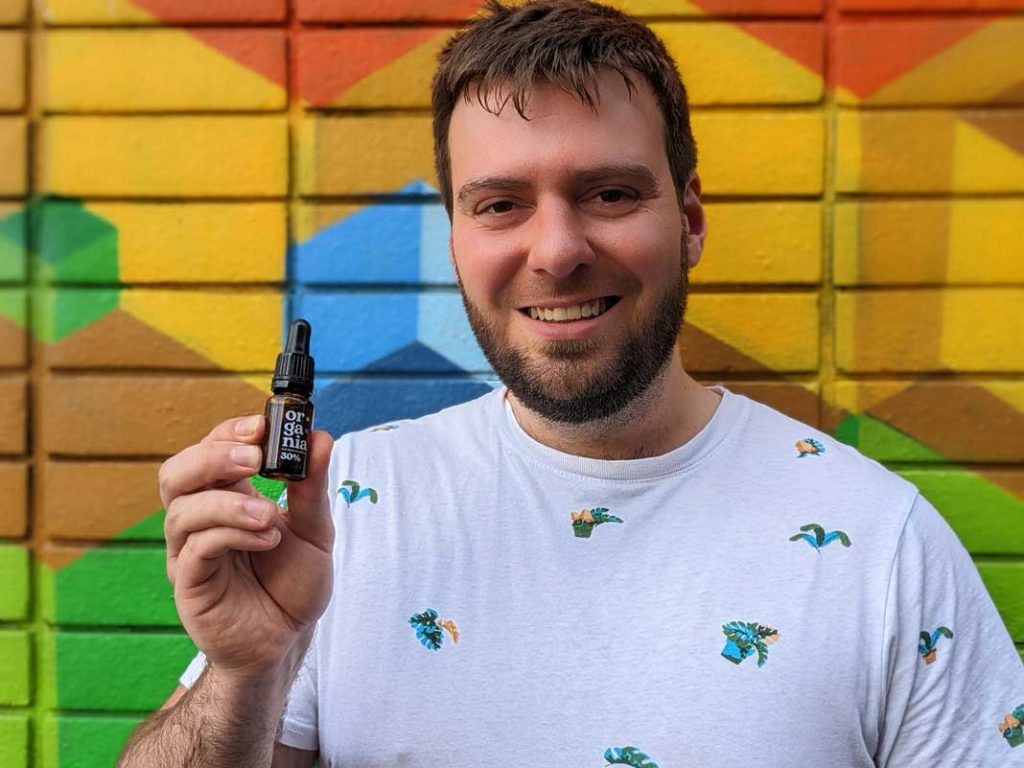 Organia is a Finnish-Estonian hemp brand, offering 35% commission on all purchases made through a referral link within a 60 day period.
The brand is expanding rapidly across Europe, while they have some amazing full spectrum and broad spectrum oils, including the 30% full spectrum CBD oil I've tested out on the blog.
Affiliate site: Ositracker
Commission: 35%
3) Holistic Highland Hemp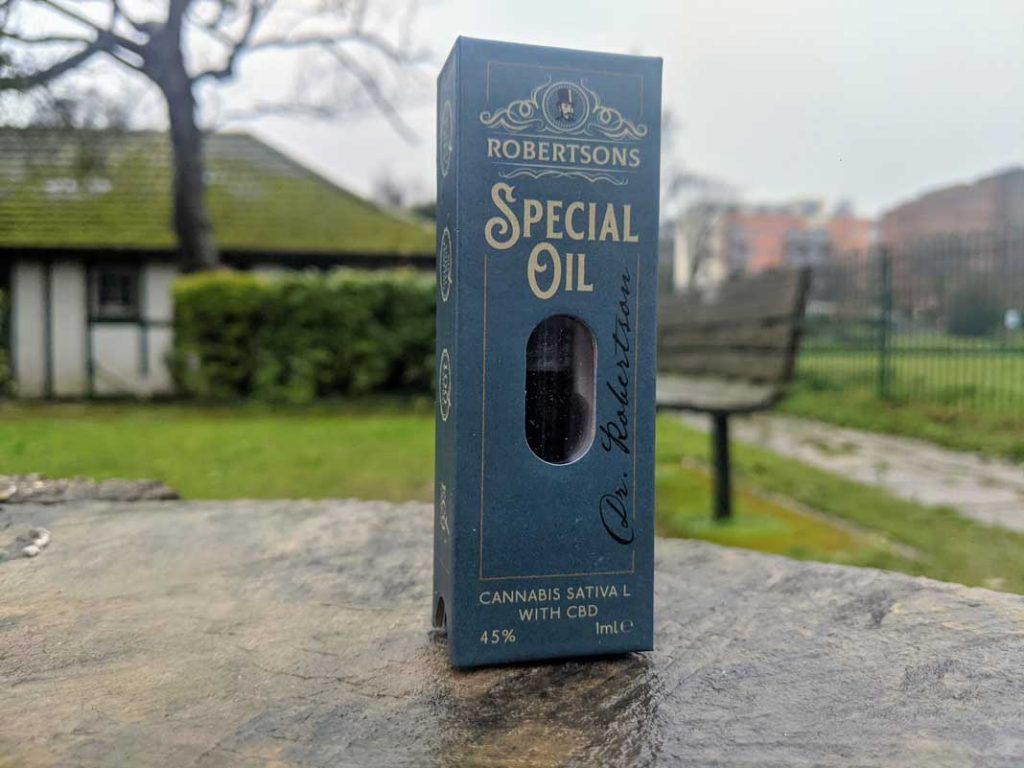 I had a great chat with Chris and Kyle, who were both great guys and clearly had a strong focus on producing products of the highest quality that will really make a difference for so many people. They're offering a generous 30% commission rate and have a growing range of products available.
Affiliate Site: HolisticHighlandHemp
Commission: 30%
4) Superganix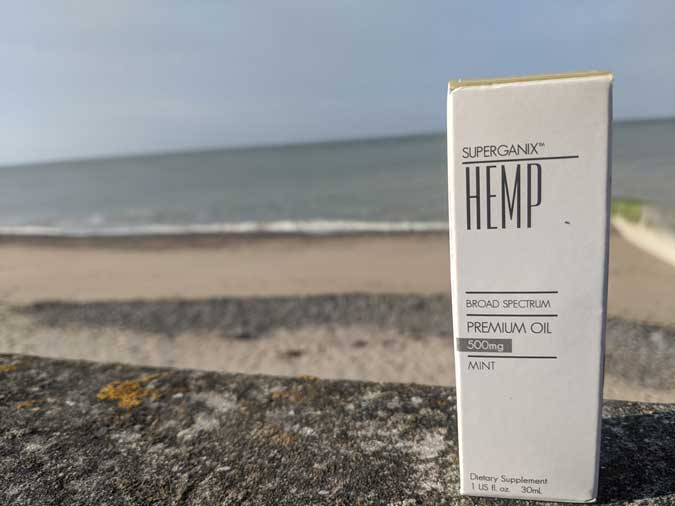 Superganix are a Colorado based CBD brand which puts a lot of its focus on volunteering and becoming a zero waste company. They sell a CBD tincture, however they are planning on launching both a cream and a balm in the near future.
Products
Affiliate Site: https://superganix.com/affiliate-program
Commission: 30%
5) Kiara Naturals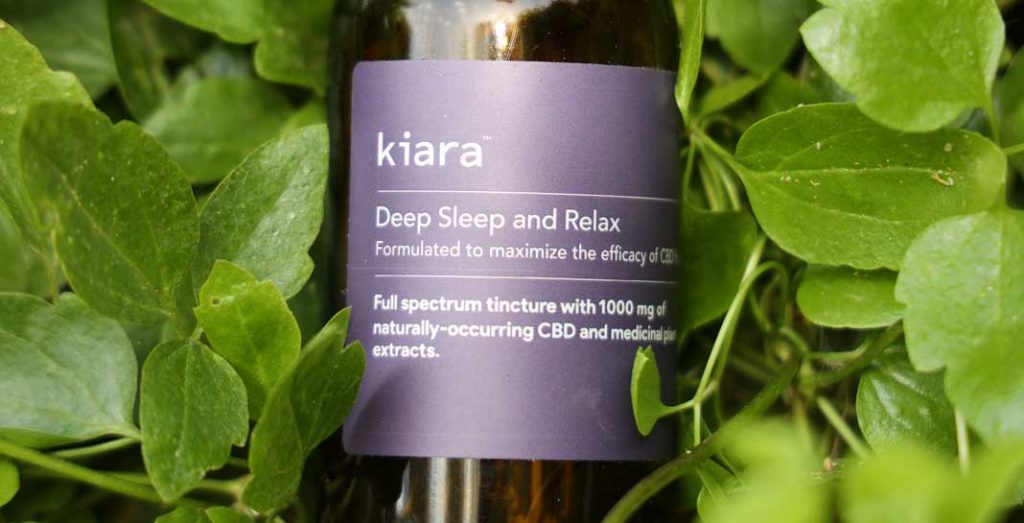 Formed in 2005, Kiara is beyond your usual CBD brand, they collect the best ingredients together in a formula to directly tackle certain issues, from people struggling to sleep to those who suffer with pain.
Affiliate Site: CBDaffs
Commission: 30%
6) MaxCBD Wellness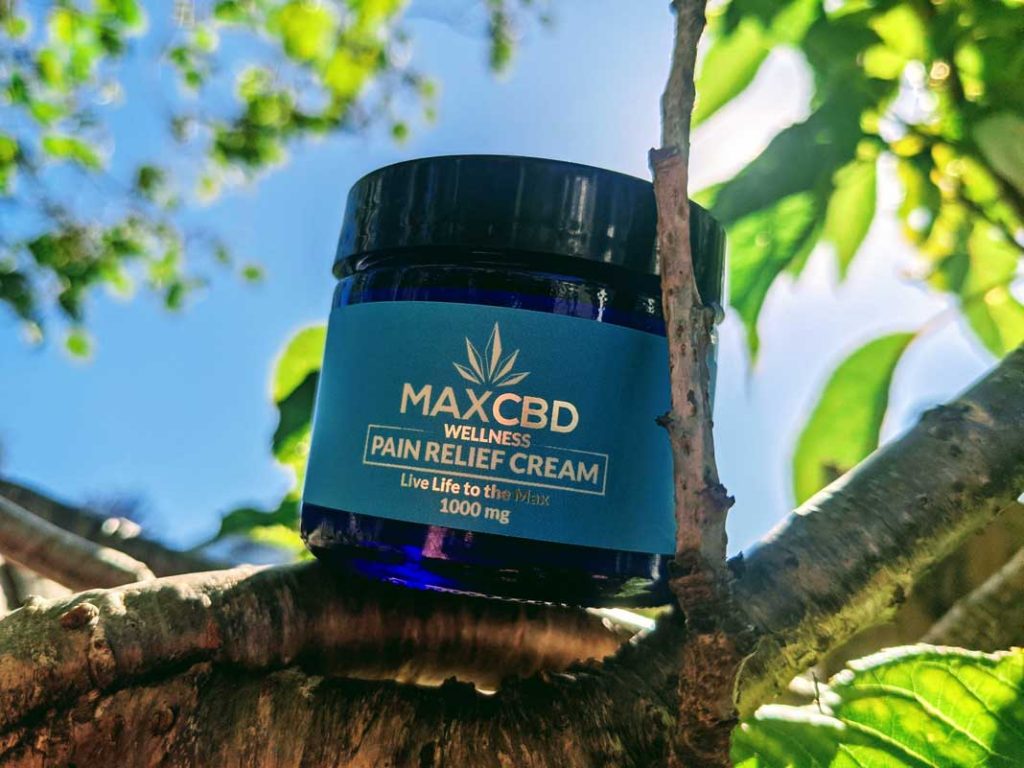 MaxCBD Wellness offer a number of pain relief products, tinctures & capsules, as well as skincare. They also offer a generous 30% when customers purchase using your referral link, recorded for up to 90 days.
The Refersion platform isn't the best, as it's difficult to see stats and data, but it's quick and easy to setup and get your referral links in place.
Affiliate Site: Refersion
Commission: 30%
7) Hempamed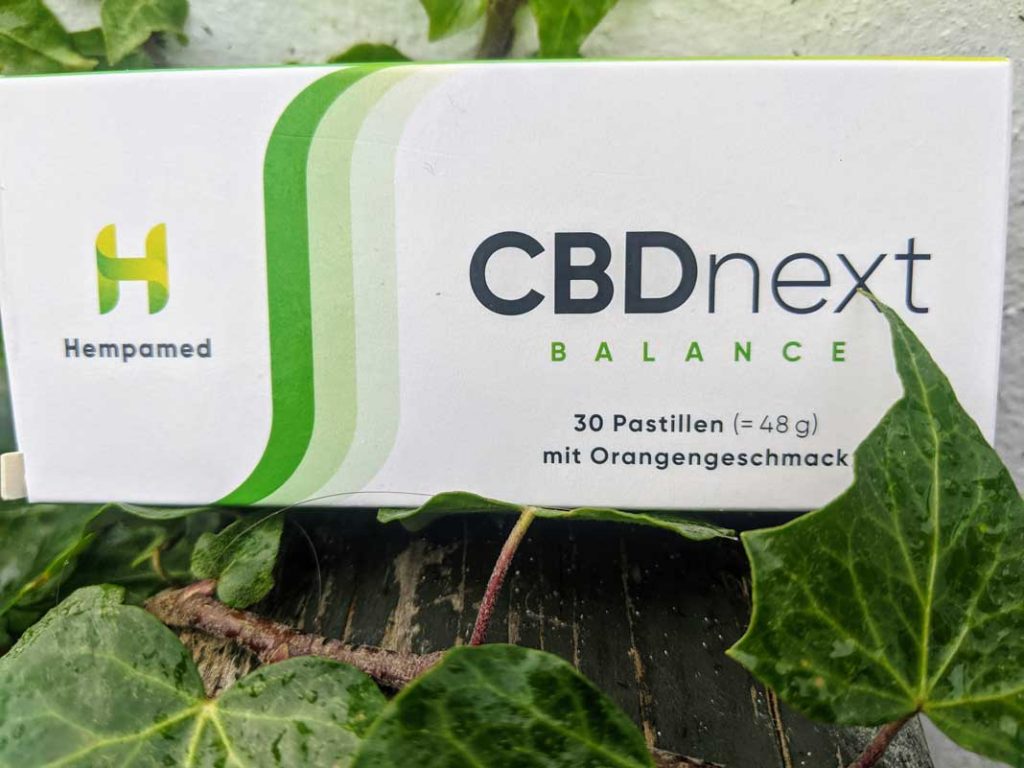 Hempamed is one of the leading CBD brands in Germany and utilises the Webgains affiliate platform. Hempamed offer a standard CPA of 25%, with a variety of products available, with my reviews kick starting with the pastilles.
Affiliate Site: Webgains
Commission: 25%
8) Medterra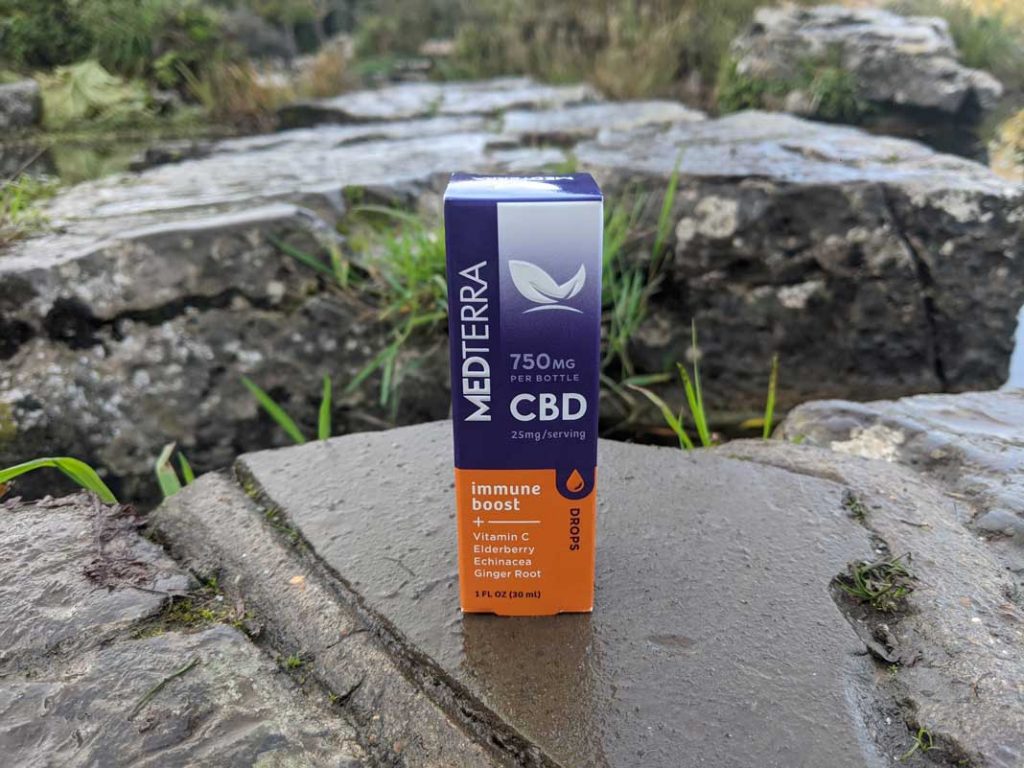 Medterra have one of the widest ranges of CBD products I've found, but their vast range doesn't mean the compromised on quality, with some truly brilliant products in their range. They also offer CBD dog treats in a bacon flavour, the perfect option for your fluffy friend.
Affiliate Site: Medterra
Commission: 25%
9) Orange County CBD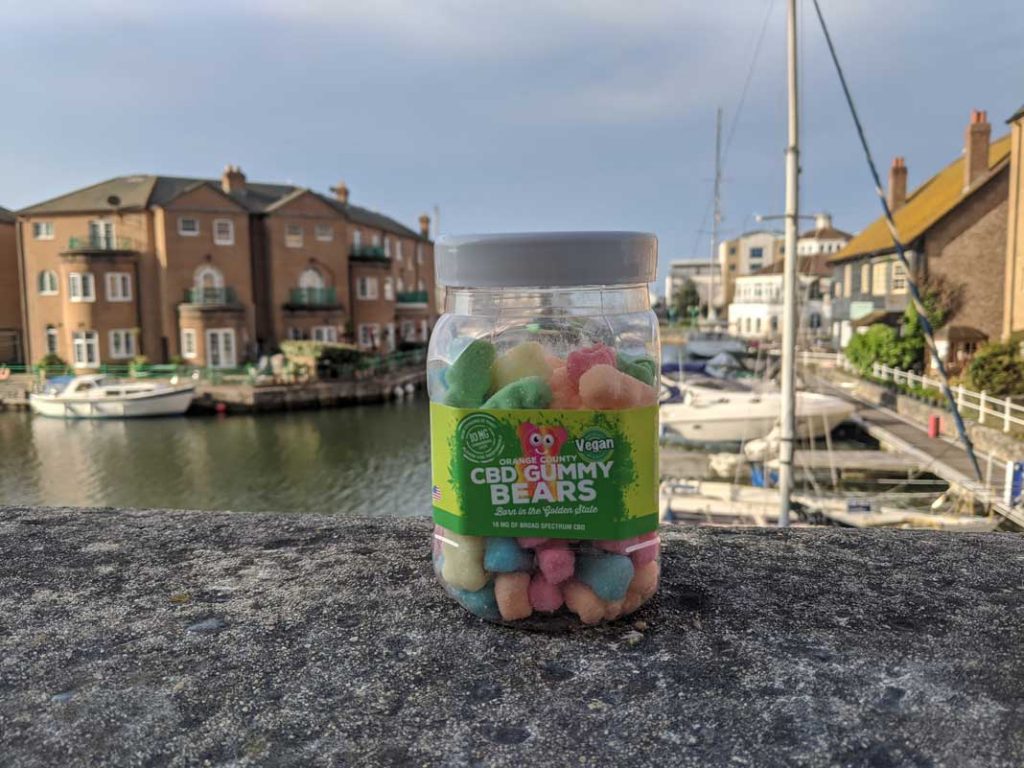 This award winning brand has easily become one of my favourites, however you'll also be happy to see they offer a very generous commission rate. From gummies to oil, they've got it all and it absolutely works wonders.
Products:
Affiliate Site: Website
Commission: 25%
10) Green Roads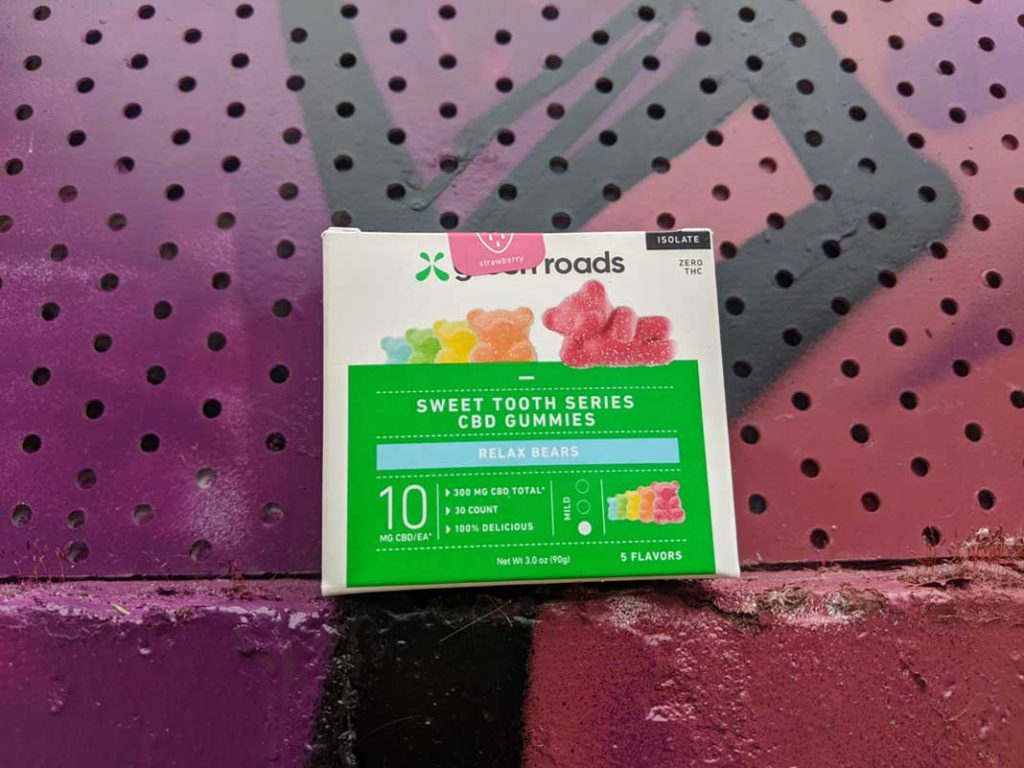 The Green Roads range is quite extensive, from gorgeous tasting gummy bears to CBD options for your pets. Based in the USA, they're also starting to break out in the UK, while they offer a very respectful 25% commission rate through their Everflowclient programme, albeit it is a bit fiddly and confusing to use this platform at first.
Affiliate Site: https://greenroads.everflowclient.io/
Commission: 25%
11) Joy Organics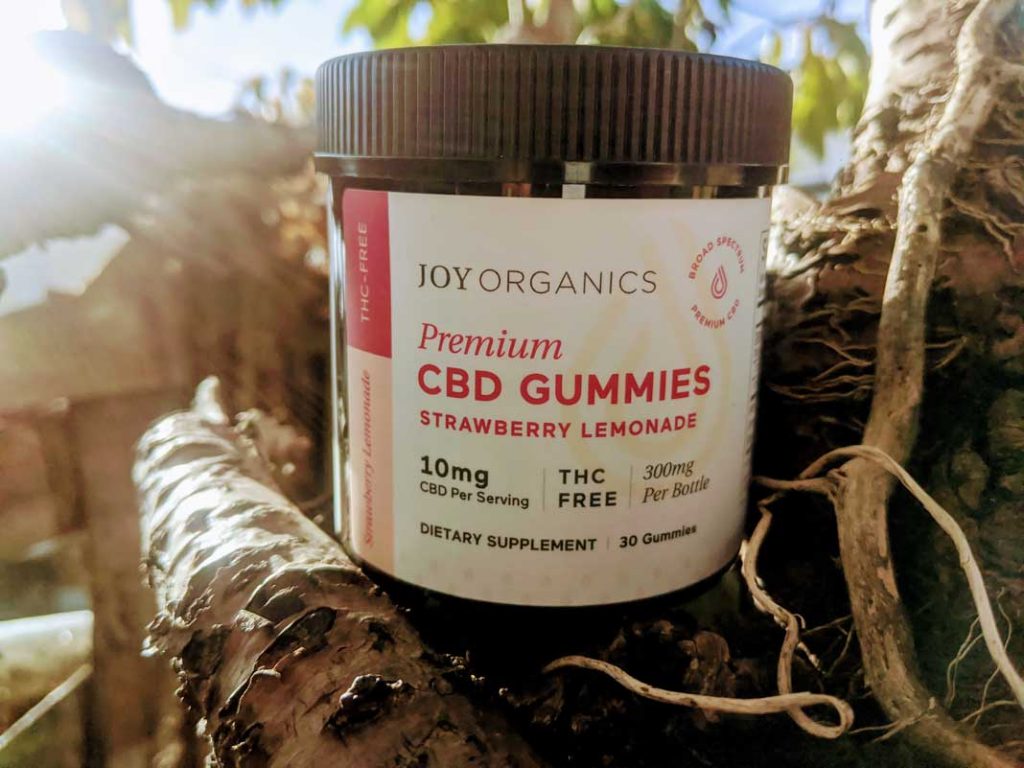 Joy Organics is one of the most well known CBD brands in the world and has built up an incredibly powerful affiliate channel. They also have a number of very interesting videos on YouTube around affiliate marketing which are worth checking out.
Affiliate Site: Shareasale
Commission: 25%
12) The Beemine Lab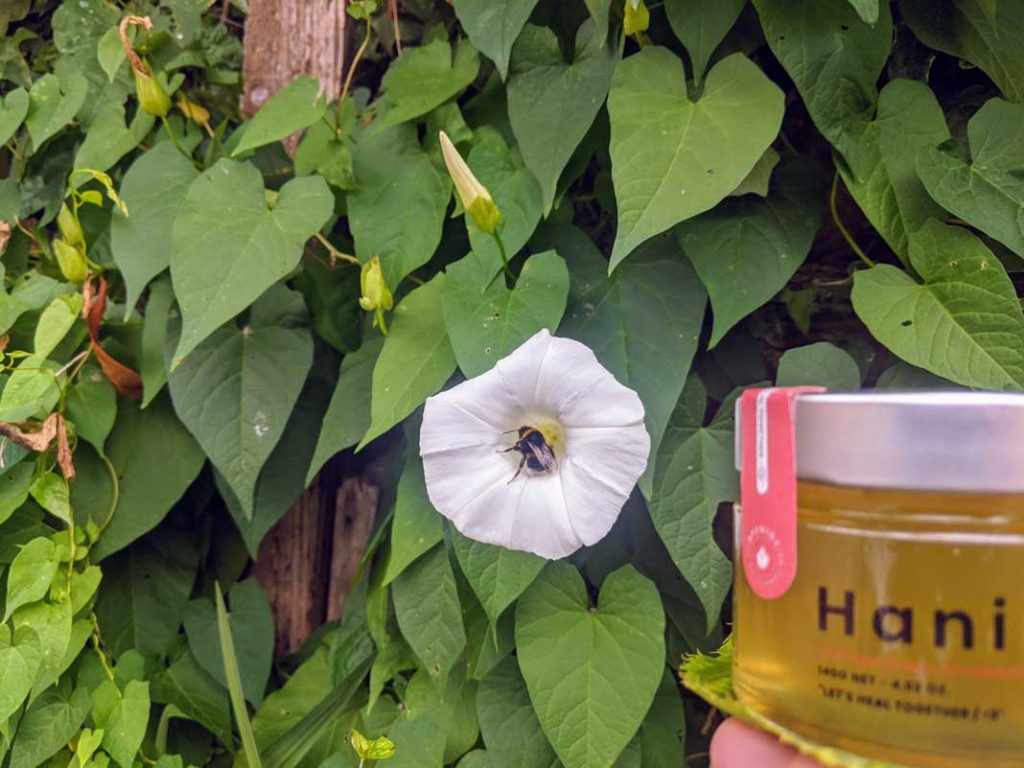 This Spanish CBD brand combines honey with CBD throughout their product range, while they also allocate 10% of their profits towards a cause helping the protection of bees. They're a young brand in the industry, but they've entered with good ethics and a quickly broadening range of goods, while they also offer a generous rate of commission.
Affiliate Site: Go here
Products:
Commission: 23%
13) Simply CBD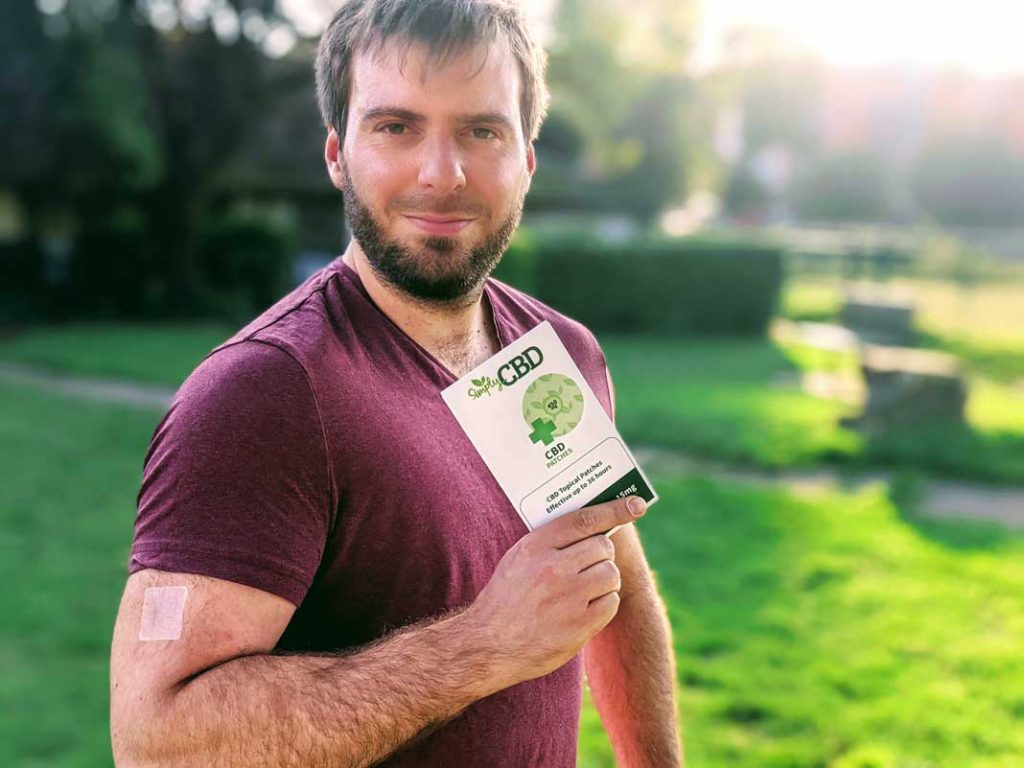 Simply CBD have the full range of CBD products, while I got the chance to test out the Simply CBD patches, still a relatively new area in the CBD market.
The brand is setup on a couple of affiliate programs, but the best commission rate is on CBDaffs, while they're also on Affilae, but at 10% with a 10% discount code.
Affiliate site: CBDaffs
Commission: 20%
14) Bud And Tender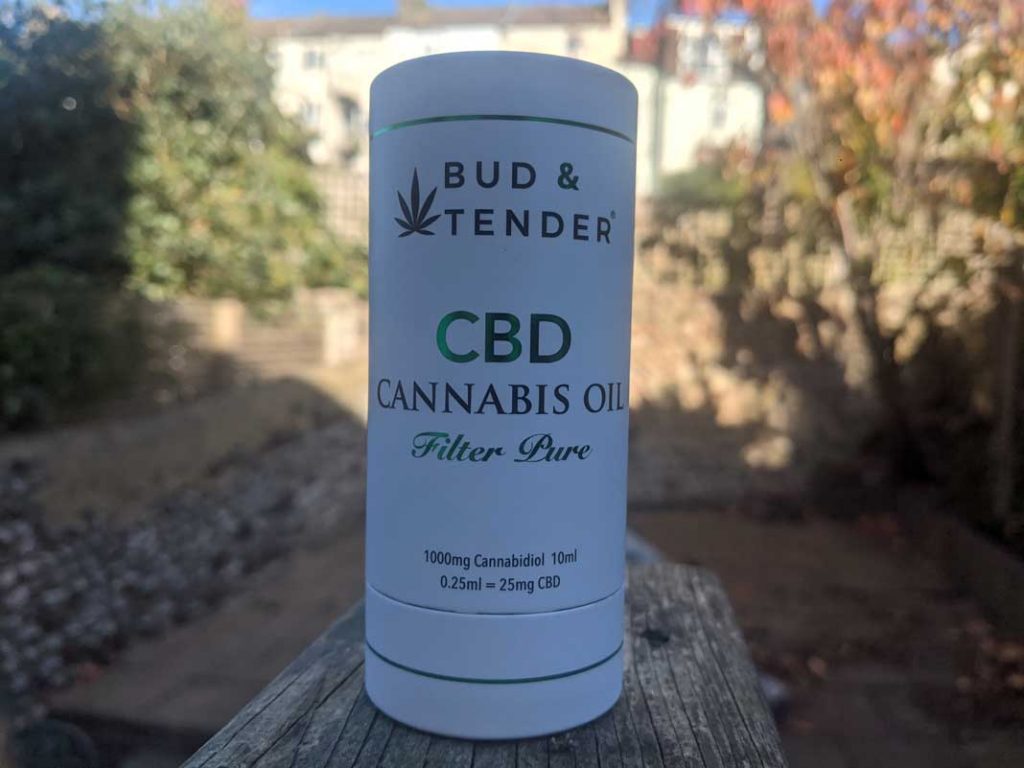 Bud & Tender are one of the highest rated CBD brands in the world, headed up by Mark Turner and Charles Clowes. They offer 20% commission on all sales, after p&p and vat costs, while they can also provide you with a further 10% discount for your visitors.
Affiliate site: Affiliatly
Commission: 20%
15) Hempoid CBD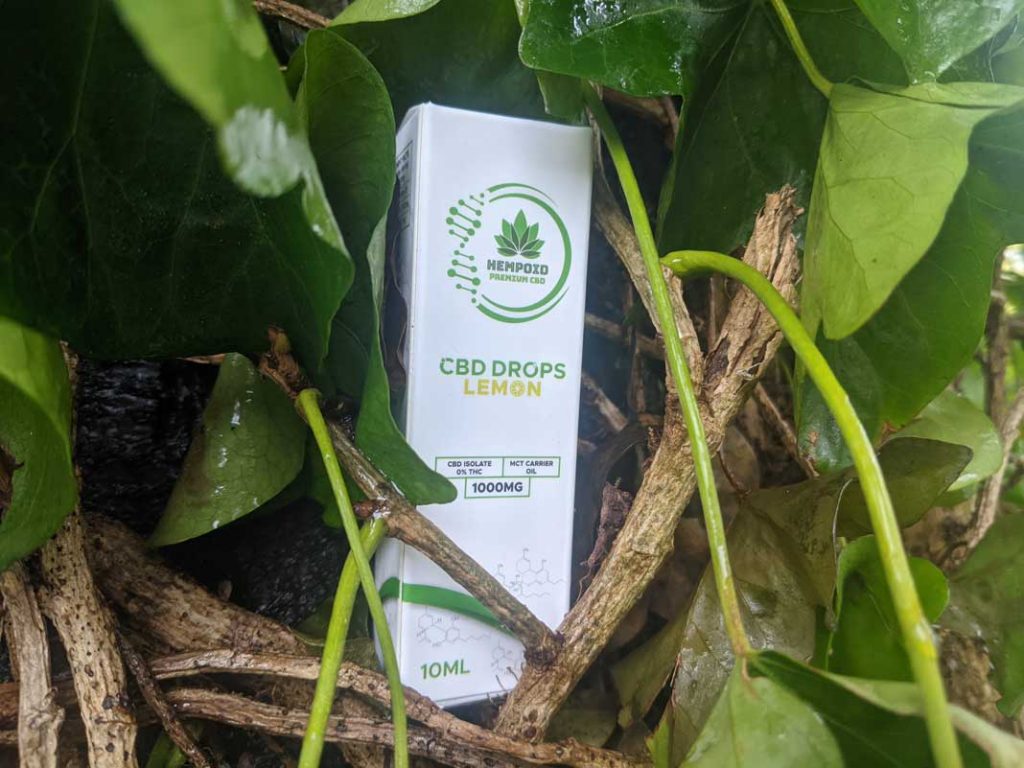 I have two CBD oil's by Hempoid, being their unflavoured full spectrum CBD oil and their lemon flavoured option, while they also have a third mint flavour. Offering 20% commission, Hempoid's affiliate program can be found on their site, while they pay each month on the 14th.
Affiliate site: https://hempoid.co.uk/affiliate/
Commission: 20%
16) Wisp CBD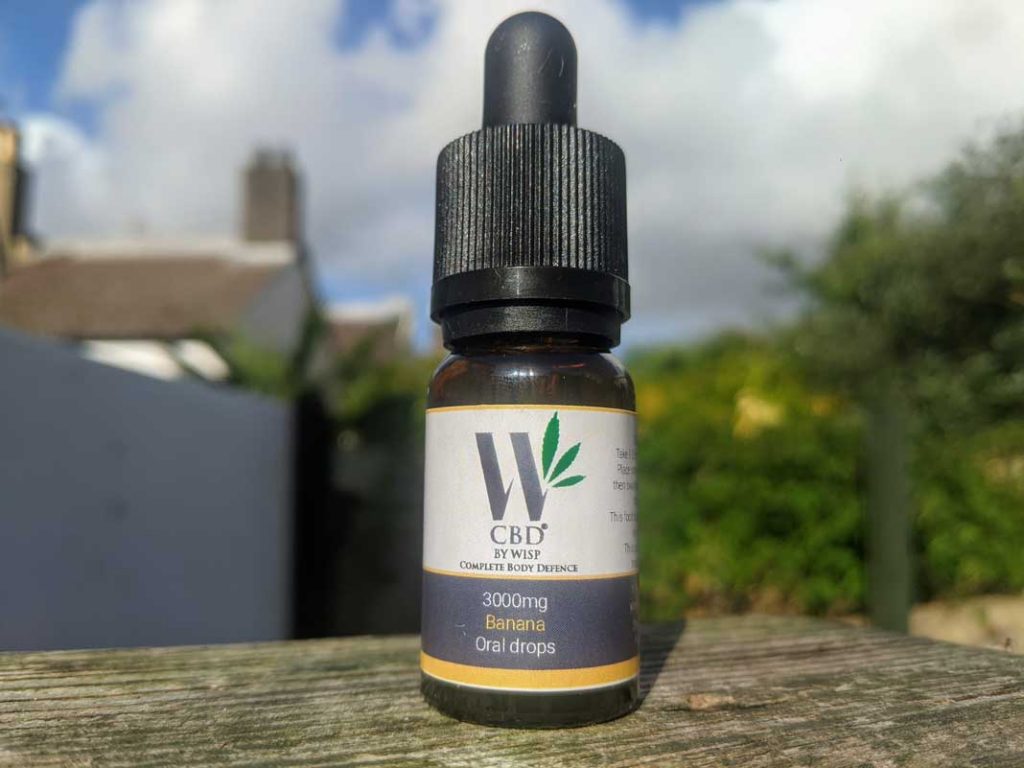 When you're bored of the conventional flavours of CBD oil, with most brands only offering mint as an alternative, Wisp CBD has gone against the grain and introduced a whole range of flavours! Expect to see banana and chocolate both reviewed on CBD Sloth
Affiliate site: Wisp CBD
Commission: 20%
17) Cannica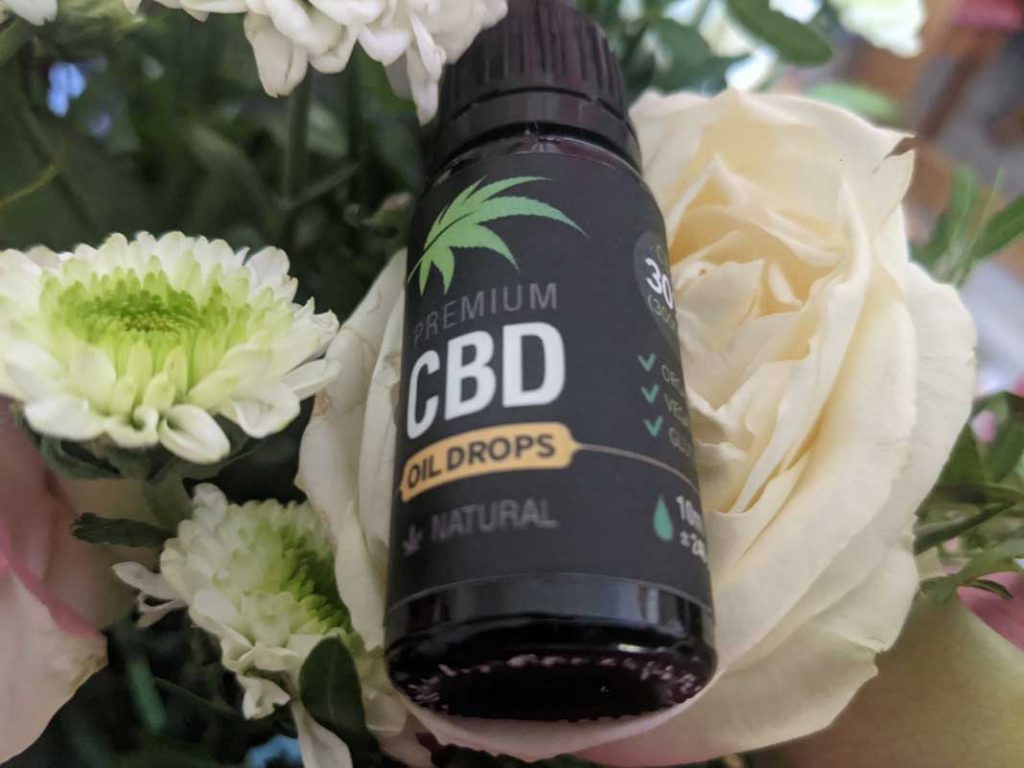 Cannica pays you in the first week of the month for the previous months sales, via a bank transfer. The commission they offer is 20%, available for their range of premium CBD oil's, going up to 4,000mg.
Affiliate site: Cannica website
Commission: 20%
18) Eir Health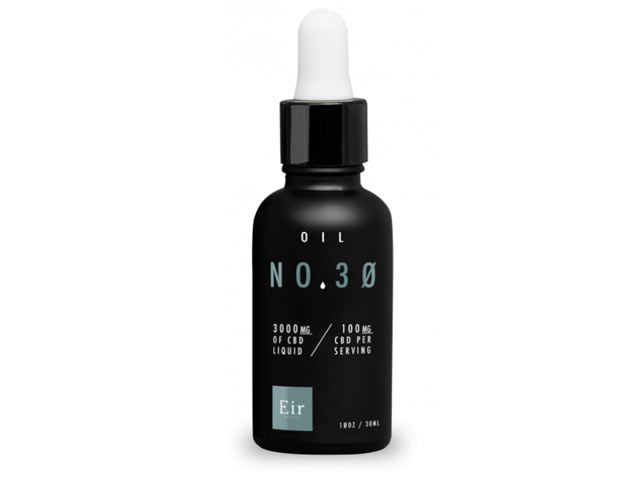 Beautifully designed and a premium level product, Eir Health pride themselves on being one of the most respected brands in the industry.
Products:
Affiliate site: https://eirhealth.tapfiliate.com/
Commission: 20%
19) Brother's Apothecary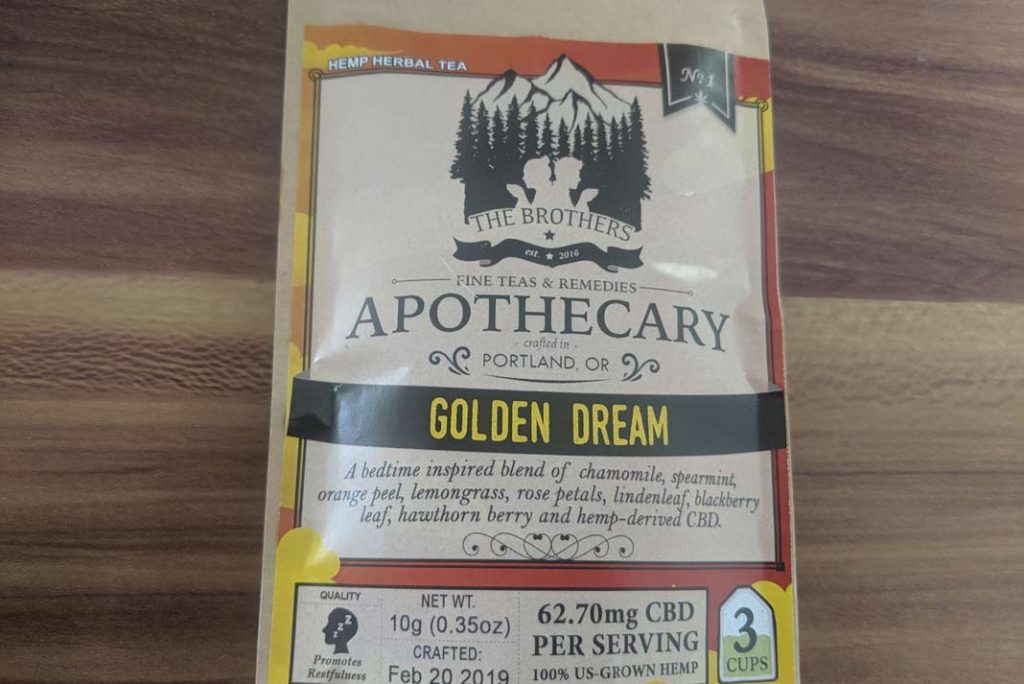 I was blown away when I first tried Brother's Apothecary CBD tea back in 2019, serving a hell of a lot more CBD than your average cuppa in the industry.
Affiliate site: CBDaffs
Commission: 20%
20) CBDFX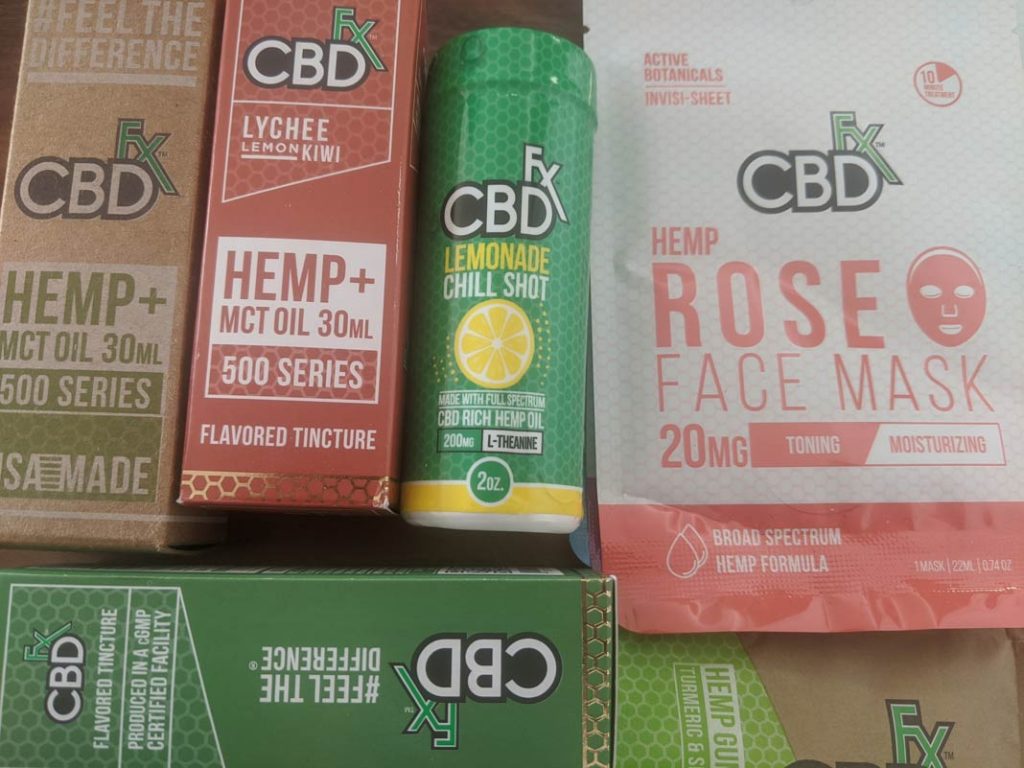 Easily one of the biggest CBD brands in the world, sold in almost every country it's legal to do so, CBDFX has a vast range of products and it's increasing with time.
Products:
Lychee Lemon Kiwi Hemp CBD Oil
Turmeric & Spirulina Hemp Gummies
Affiliate site: https://manage.revoffers.com/
Commission: 20%
21) Tailored Wellbeing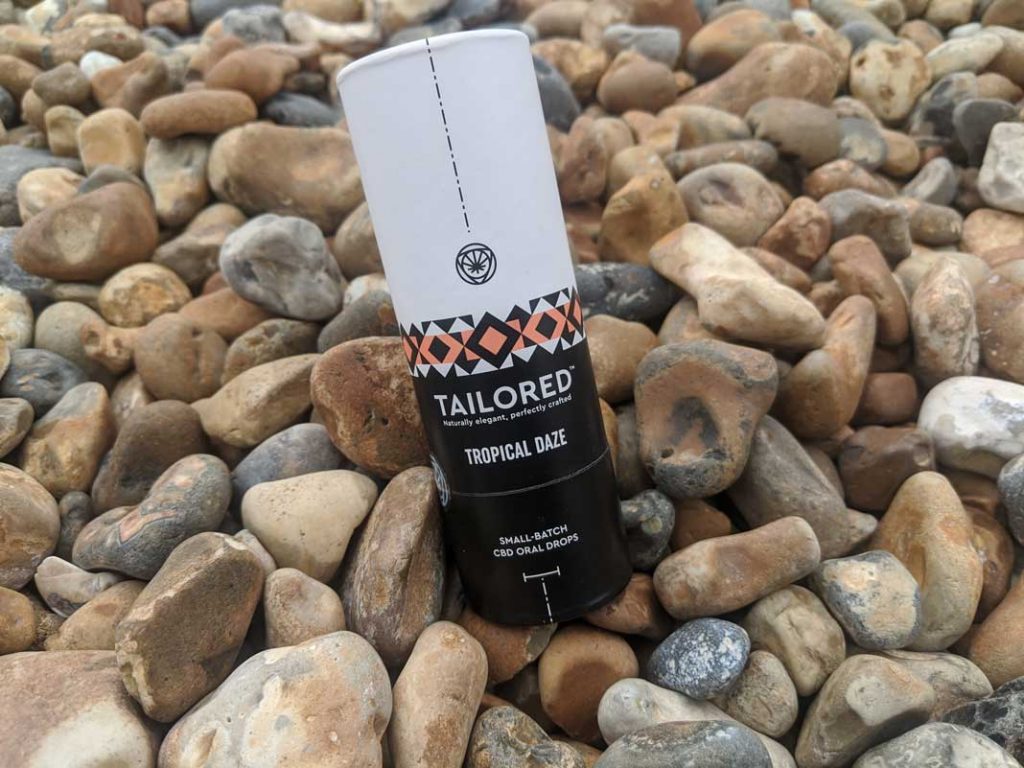 Matching great quality products with a style you'd expect at a tailors on Savile Row, Tailored Wellbeing has a brilliant range of CBD oil drops in some incredibly intriguing flavours.
Products:
Affiliate Site: https://tailoredwellbeing.com/affiliate-area
Commission: 20%
22) Evopure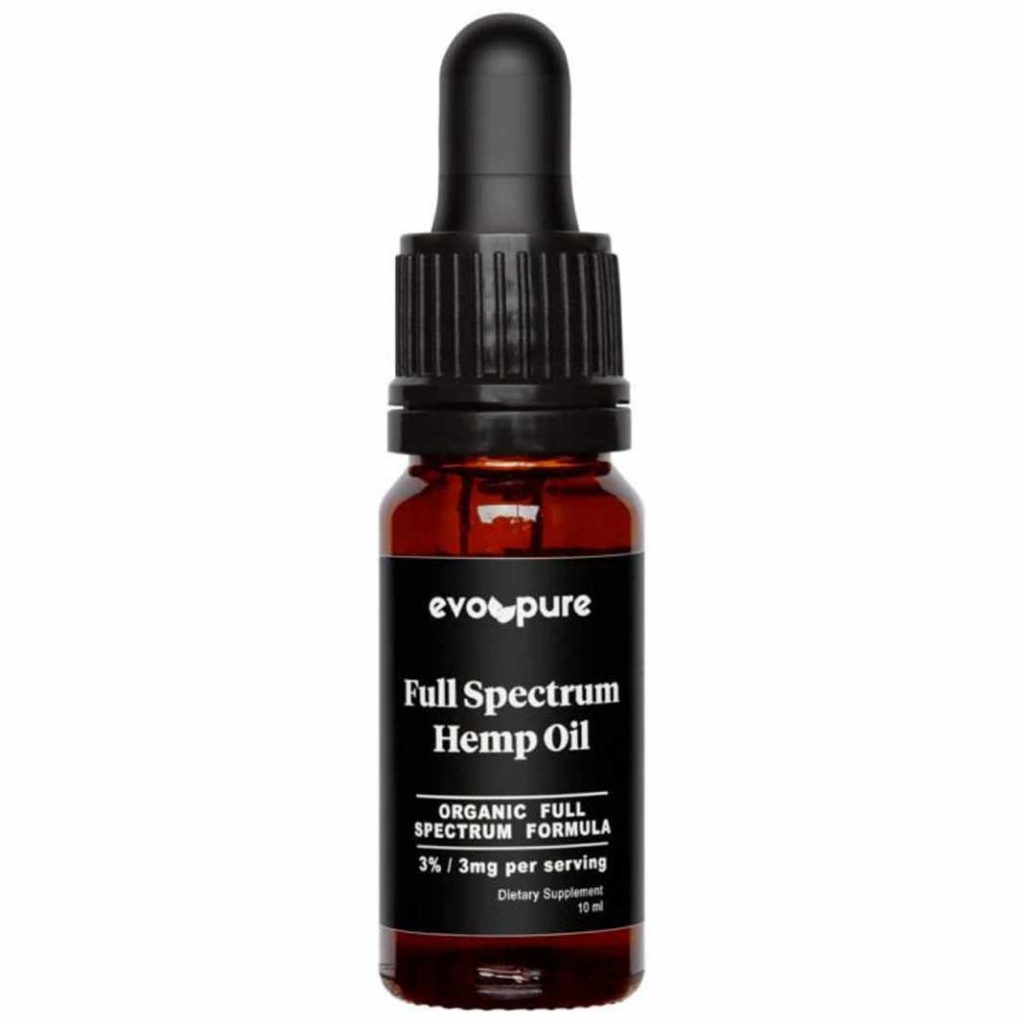 This slick looking full spectrum CBD oil brand only has two products currently in their range, but this will undoubtedly grow with time, focusing on personal nutrition and with an environmental focus.
Products:
Affiliate site: https://www.evopure.co.uk/affiliate-area/
Commission: 20%
23) Brothers Apothecary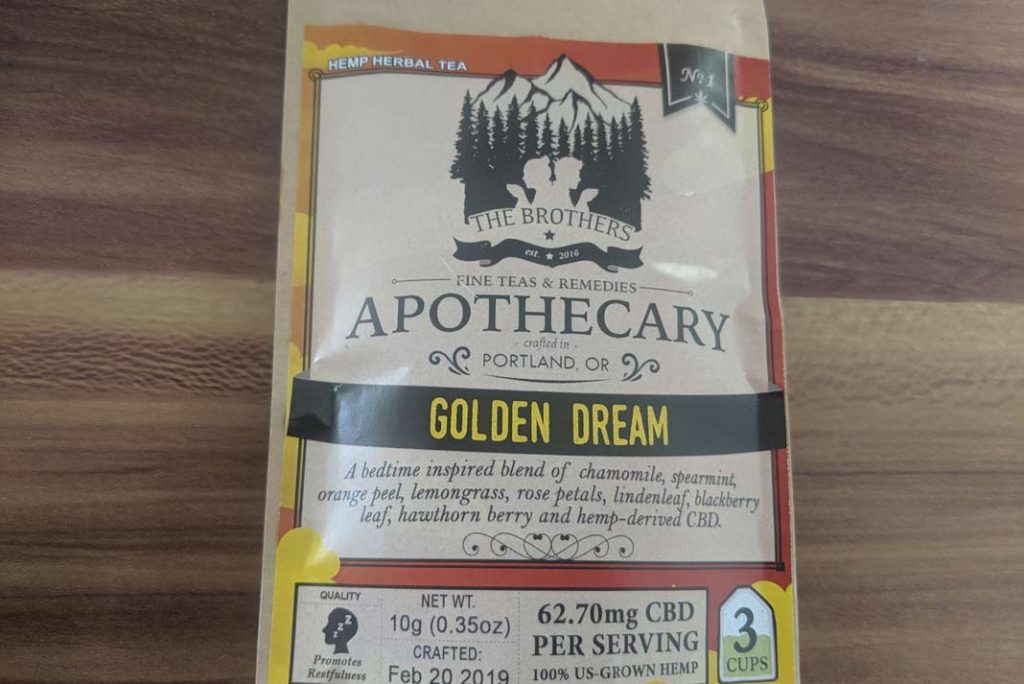 Brothers Apothecary offer 20% through the CBDAffs program, however they can only deliver to the USA, so make sure you're serving this area otherwise you won't get a successful sale.
They don't allow PPC bidding on their brand name, while they also provide you with a discount code you can offer to your visitors for 25% off and free shipping.
Affiliate site: CBDAffs
Commission: 20%
24) Endoca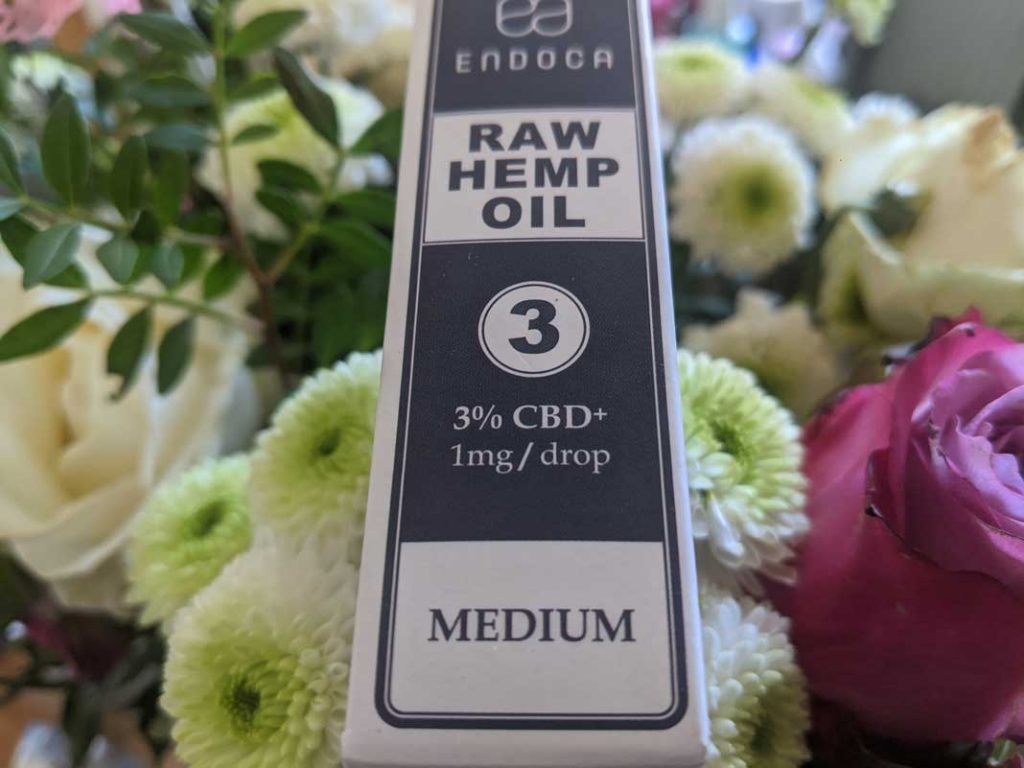 Endoca is a well established Danish CBD brand started by Henry Vincenty, while it has become one of the key players across Europe. They're regularly included in lists of the best CBD oil's available, which says everything you need to know.
Affiliate site: CBD Partners
Commission: 19%
25) Budslife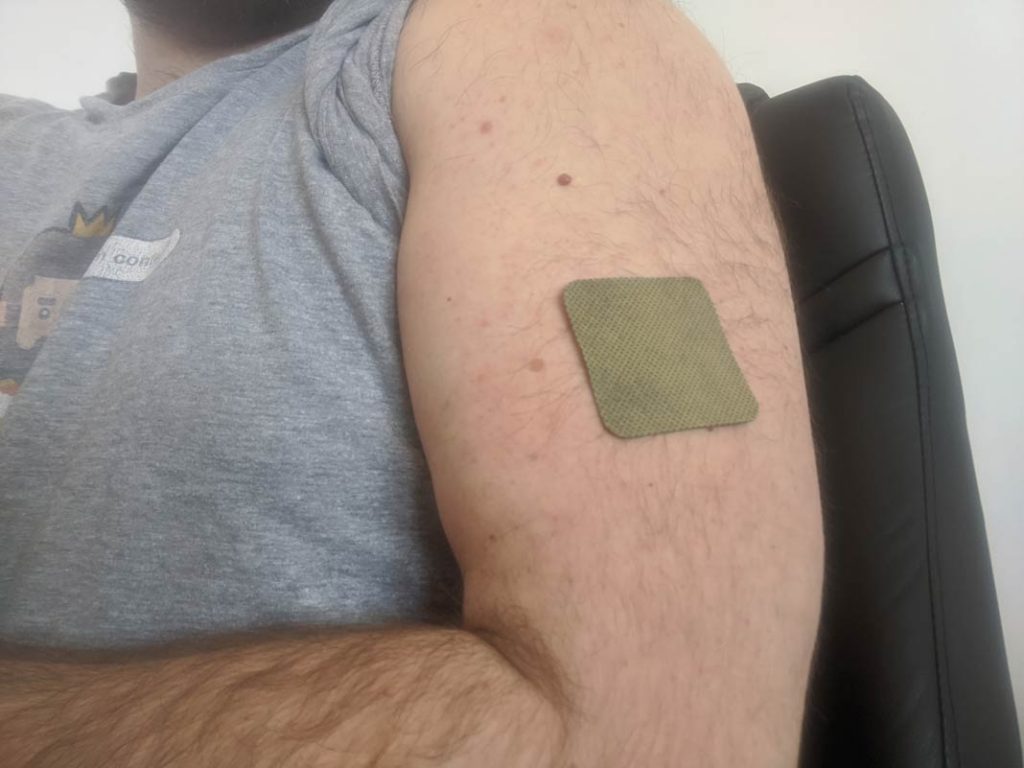 Budslife is known for their patches, an innovative business offering 8-10 hours of CBD release.
Products:
Affiliate site: Go here
Commission: 19%
26) Hempura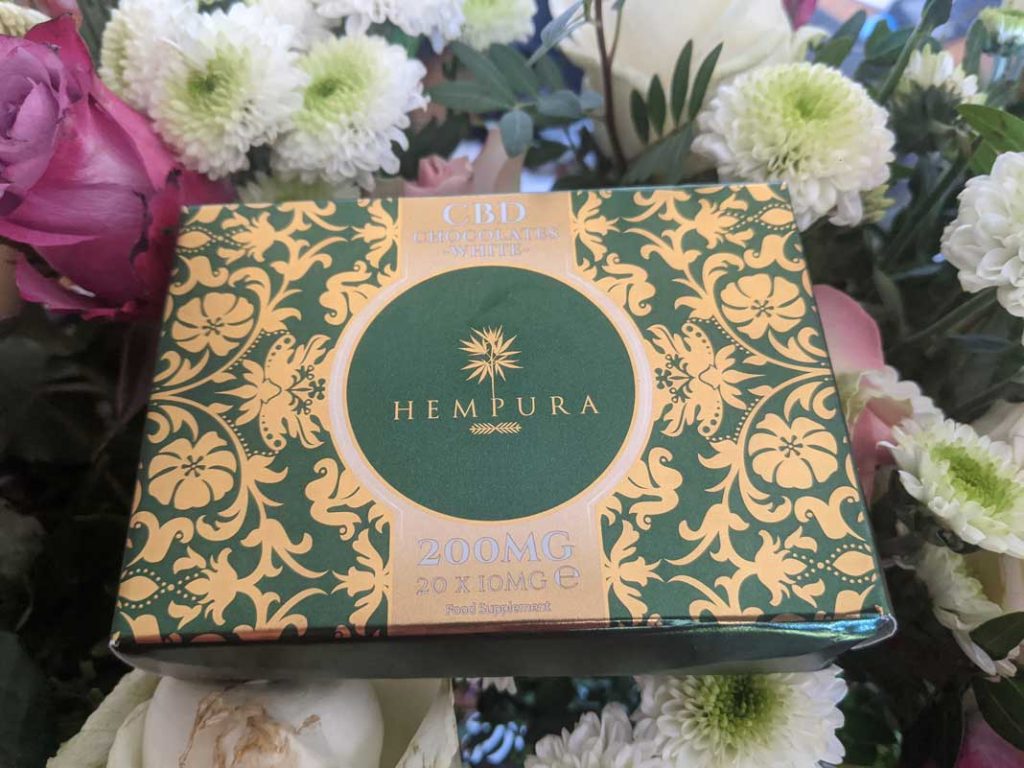 The Hempura affiliate scheme allows them to take care of all the shipping and processing whilst you earn 15% on the post-tax value in commission from traffic sent to their website using the unique affiliate URL. They also offer a 5% discount code you can offer visitors which normally helps to increase the conversion rate. Payment is made via PayPal.
Affiliate site: Hempura Affiliates
Commission: 15%
27) NatureCan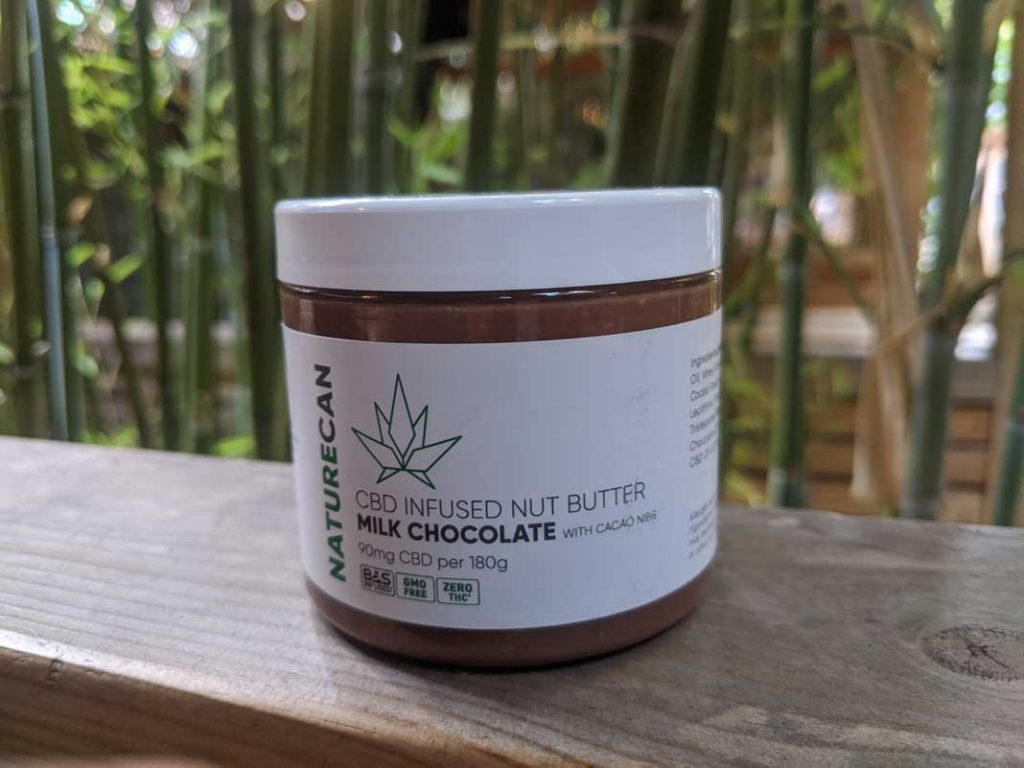 Naturecan offer 15% Commission for affiliates (They used to offer 20% for new customers and 10% Commission for Existing Customers, but that changed in 2021), with a 30 day cookie period. Run via Webgains, Naturecan has one of the largest product ranges in the entire industry!
Affiliate site: Webgains
Commission: 15%
28) Meet Harmony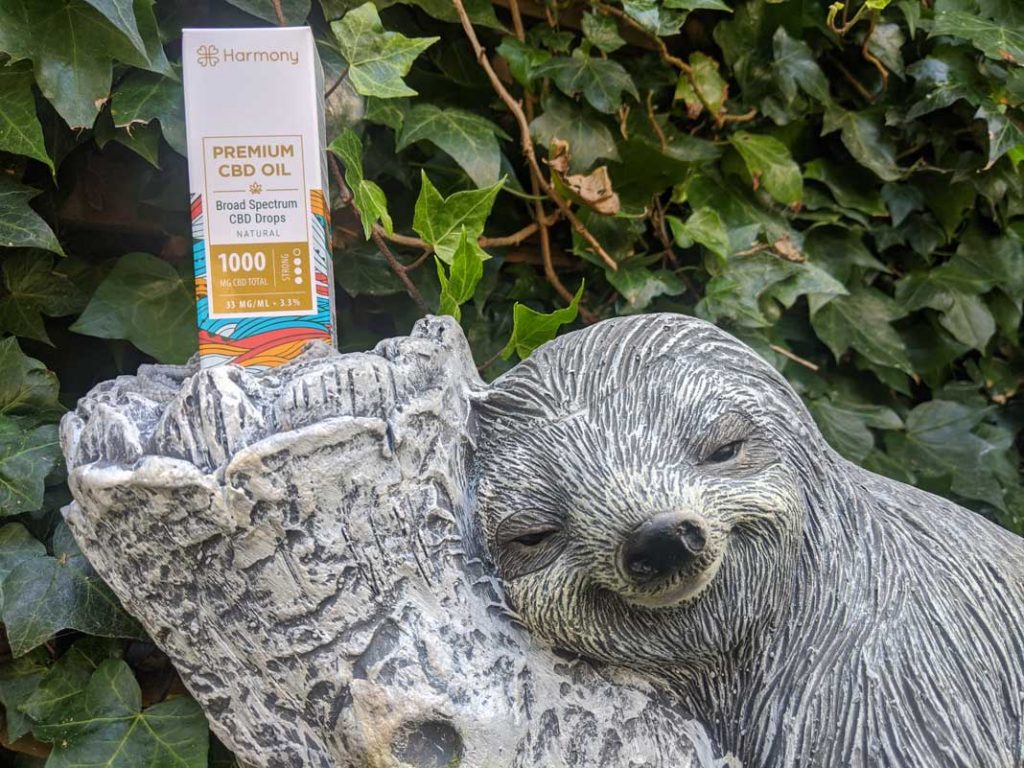 Meet Harmony was setup by Antonin Cohen back in 2014, while it now has a base in Barcelona, Paris, London and Lima (yep, the capital of Peru, they're well travelled). With CBD oil's, vapes and isolates, there is plenty to choose from.
Products:
Affiliate Site: https://www.affiliatly.com/af-102595/affiliate.panel
Commission: 15%
29) Love CBD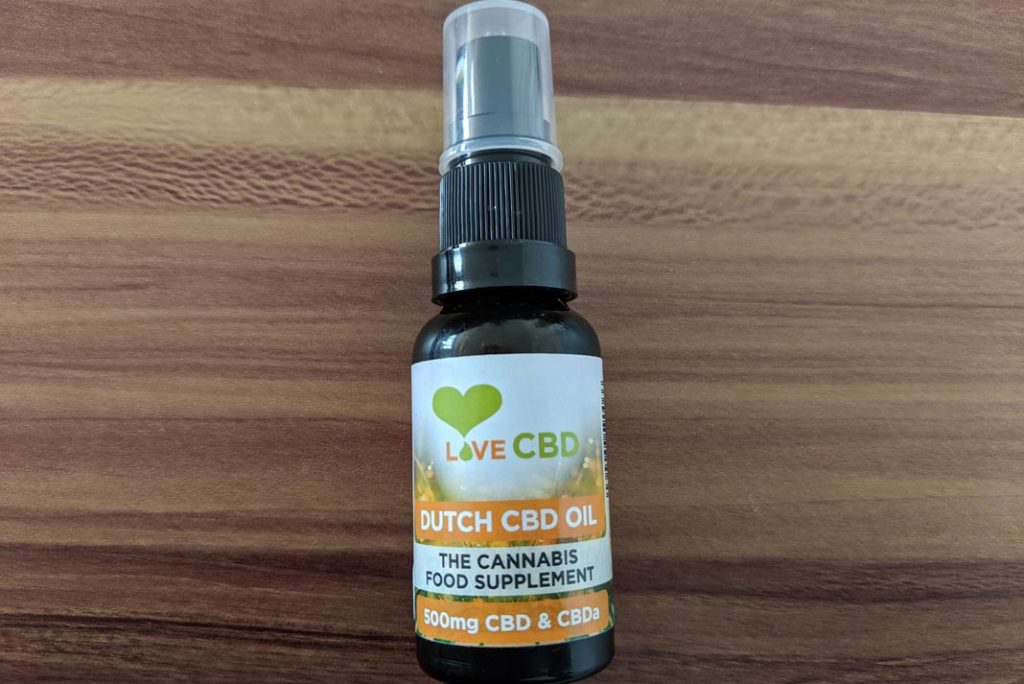 This was the first ever CBD oil I tried, an original before the mad rush came around. They have now ventured into other areas, but the spray was their number one product.
Products:
Affiliate site: https://www.lovecbd.org/affiliate-area/
Commission: 15%
30) Calyfx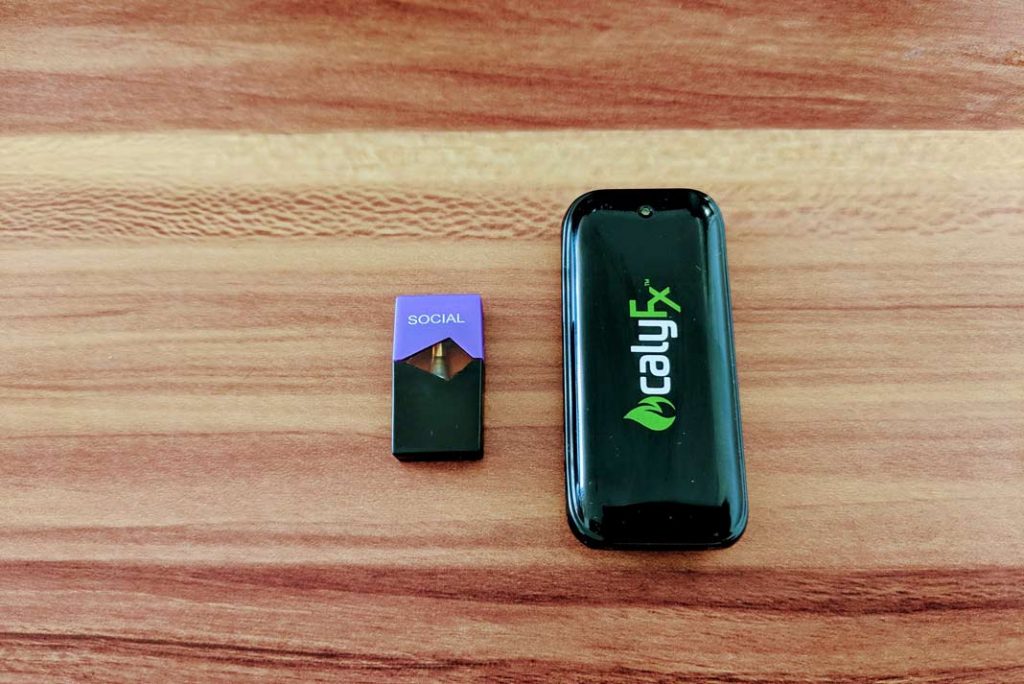 Another first, this was my first CBD vaping pen and pod, trying it back in May 2019.
Products:
Affiliate site: https://www.calyfx.co.uk/affiliate-home/affiliate-login/
Commission: 15%
31) Jersey Hemp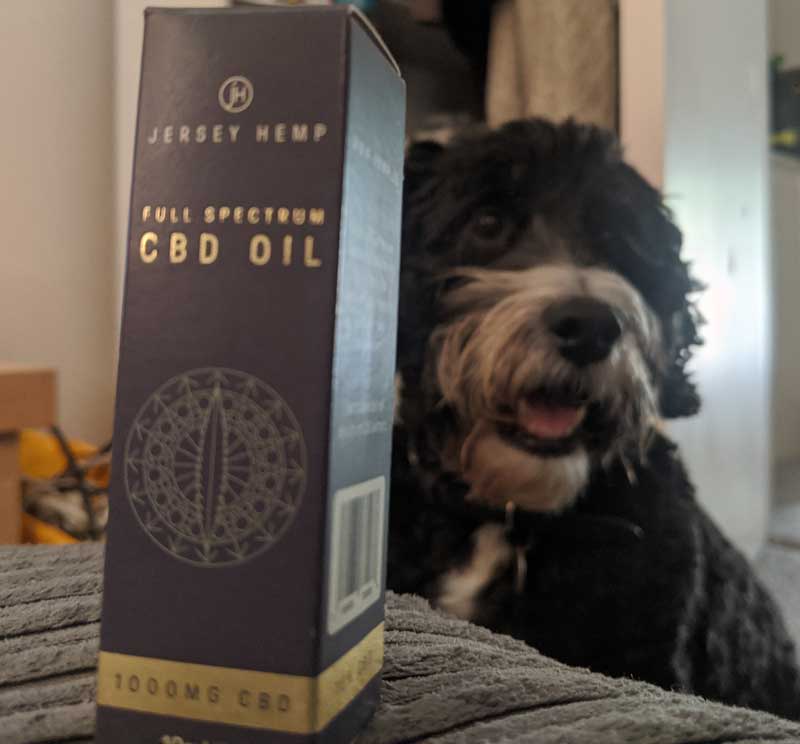 Jersey Hemp are, as you can guess, based in Jersey, while they've been featured regularly in the media as their distinct micro-climate makes for a perfect hemp farming area. They were previously setup on Webgains, but moved over to AWIN in January 2021.
Affiliate Site: AWIN
Commission: 15%
32) Hemptouch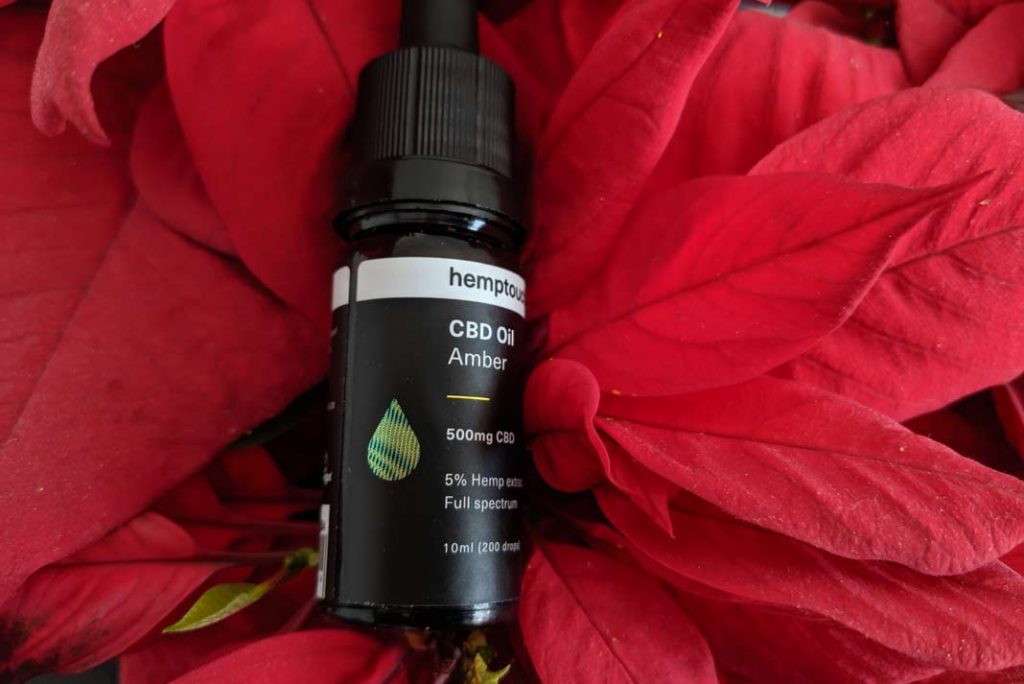 Hemp Touch are an interesting brand, combining topical treatments with your traditional CBD oils.
Products:
Affiliate site: https://www.hemptouch.com/affiliate
Commission: 15%
33) Noids Green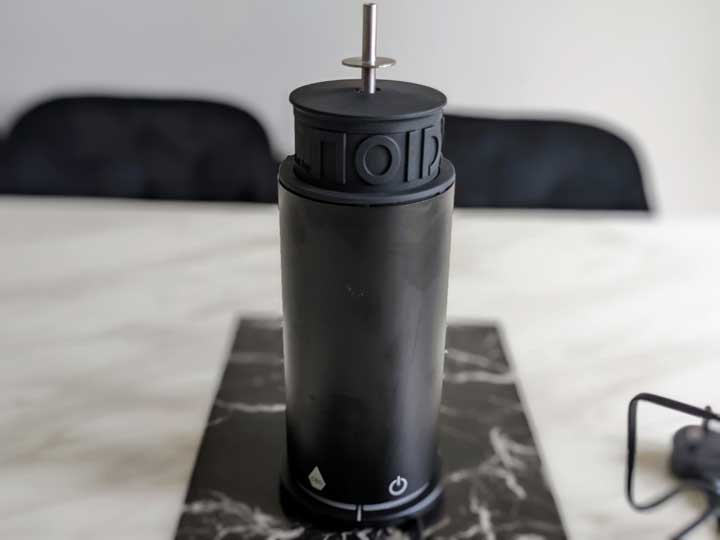 Providing 10% commission and a 5 euro coupon code, Noids Green are best known for their unbelievable POTS herb cooker, which I've got to test out myself.
They track cookies for 30 days and considering the price of the POTS cooker, the 10% amount suddenly adds up quite a bit.
Affiliate site: Uppromote
Commission: 10%
34) Herts Hemp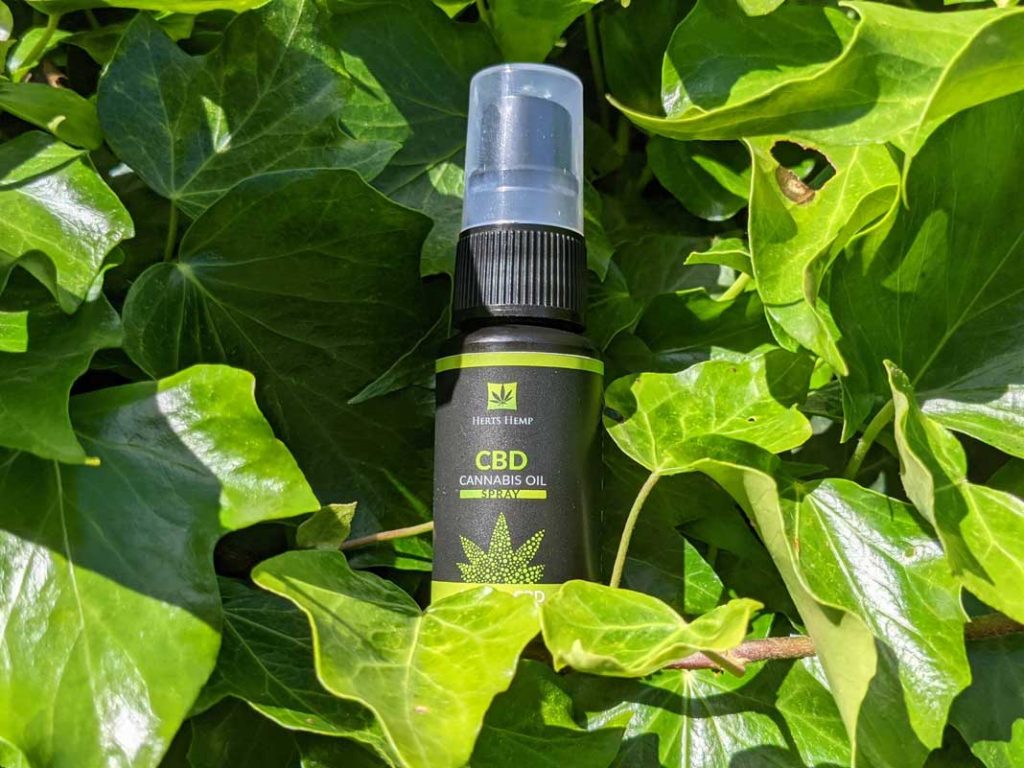 Herts Hemp sell a range of cannabis products and only recently launched their affiliate program, joining the Awin system, as with many others on this list. I'm particularly fond of their CBG oil, which is worth checking out.
Products:
Affiliate site: Awin
Commission: 10%
35) Zen Bears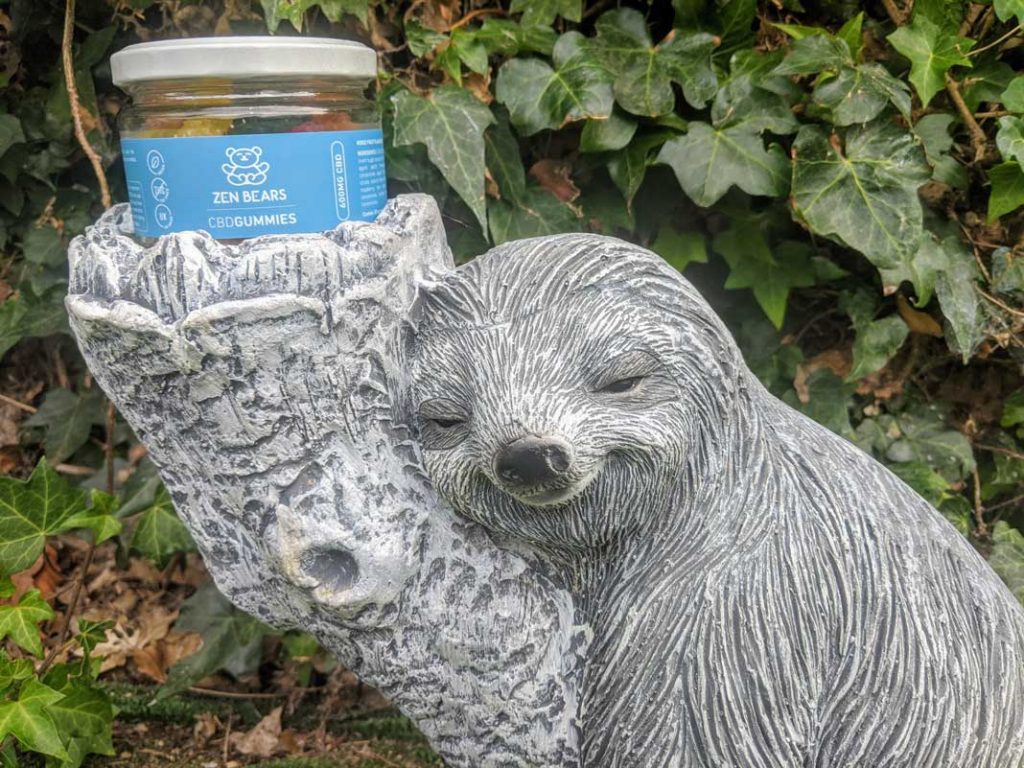 This brand has one product SKU which they've fully focused on, their great tasting CBD gummy bears. The UK based brand packs 20mg into each and every bear.
They offer 10% commission through the affiliate code, as well as a 15% discount code for the customer.
They used to use Leaddyno, however they recently switched over to Goaffpro, which provides a bit more detail in regards to statistics and data.
Affiliate site: Goaffpro
Commission: 10%
36) Supreme CBD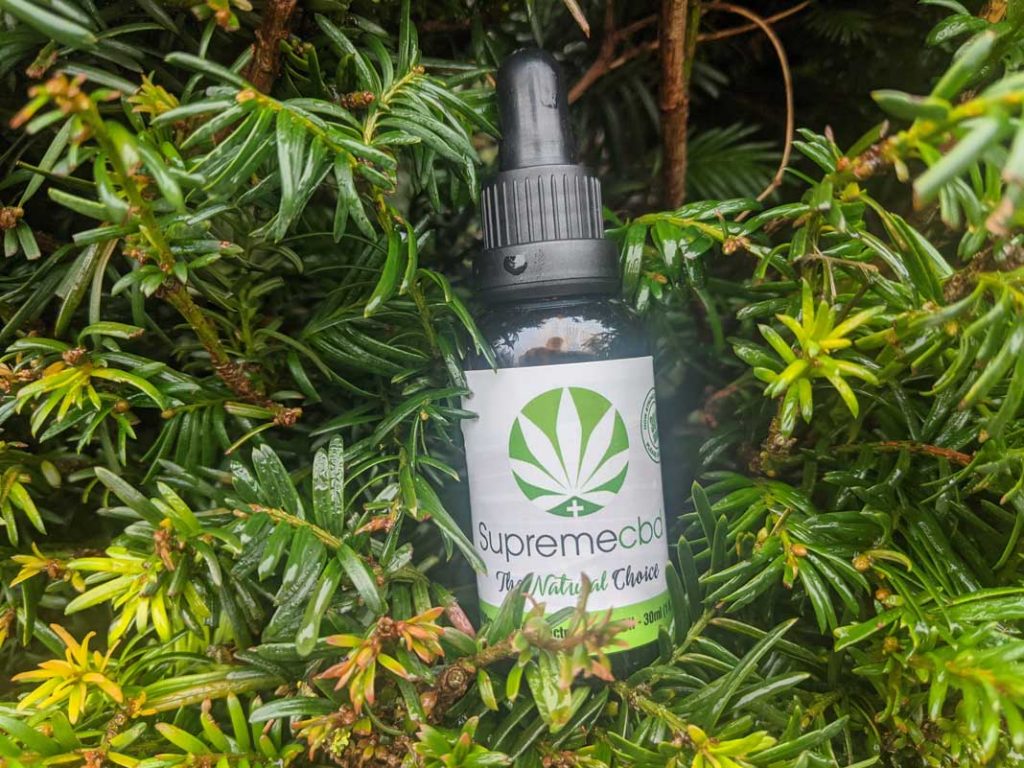 Supreme CBD are setup on AWIN, with a 10% commission rate in place. Verb Marketing, the Liverpool based agency, handle their affiliates and influencer marketing. The brand is founded by Anthony Fowler, the legendary boxer, who knows a fair amount about muscle recovery.
Affiliate Site: TradeDoubler
Commission: 10%
37) Elitemii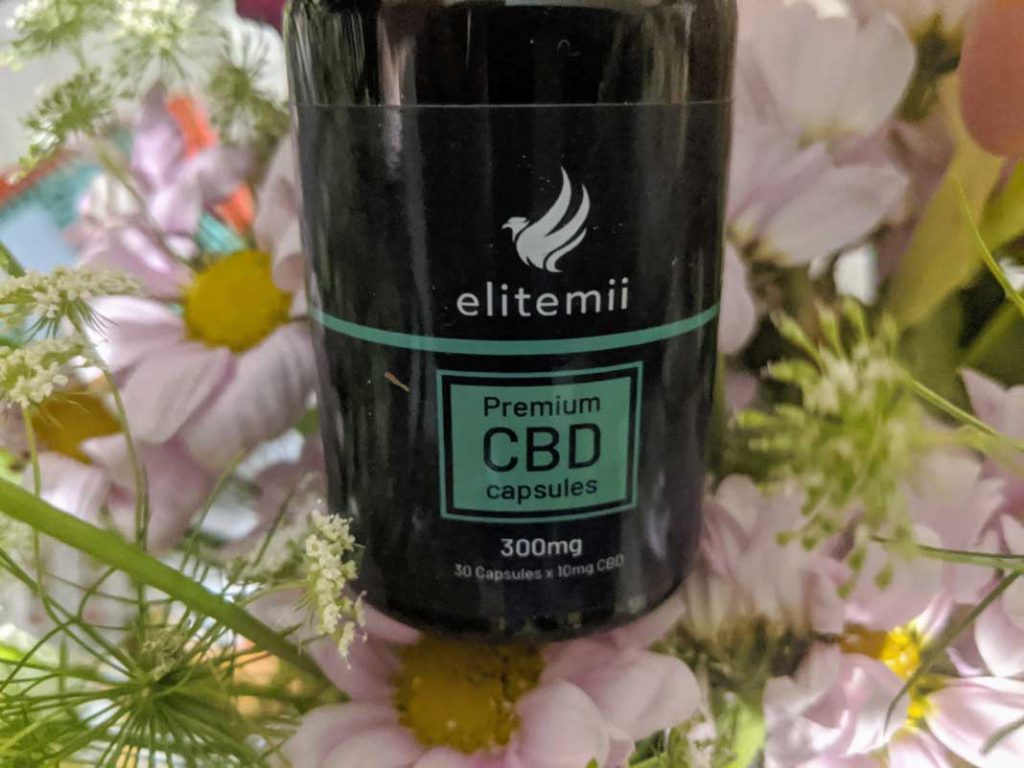 From a great smelling massage oil to their premium CBD oil, Elitemii is a great brand with slick packaging and a great eye for design. Of course, if you're not a fan of CBD oil, they offer a great capsule alternative, which are proving increasingly popular.
Products:
Affiliate Site: https://elitemiipartner.goaffpro.com/
Commission: 10%
38) Four Five CBD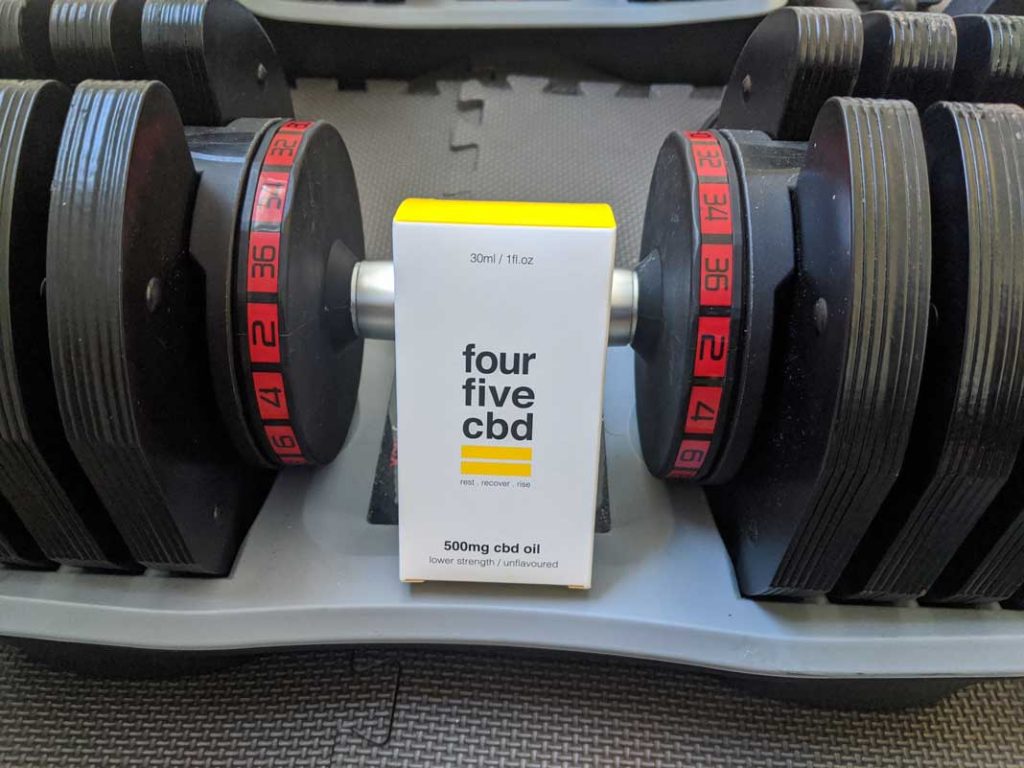 Four Five CBD was launched by George Kruis and Dominic Day, the legendary rugby players, who wanted a product which would help with muscle recovery for athletes or people who take their training seriously. This automatically gives them a good holding to build a big brand with a celeb name to back it!
Affiliate Site: Awin
Products:
Commission: 10%
39) V Savi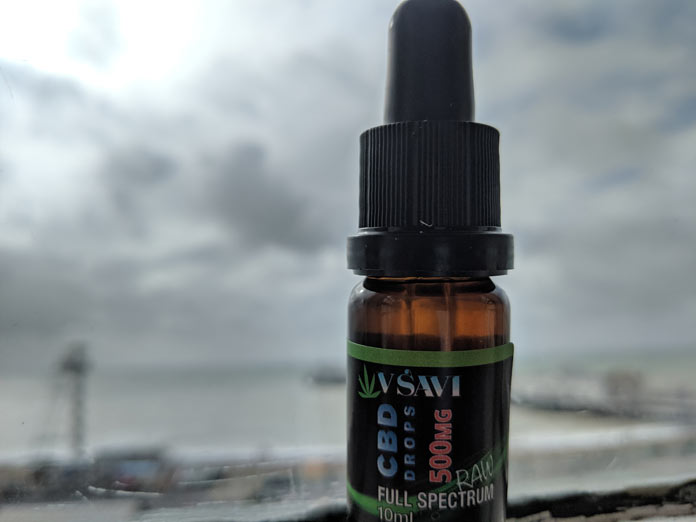 This Peterborough based CBD brand was launched in 2015 and is now a member of the illustrious Cannabis Trades Association.
Products:
Affiliate Site: https://vsavi.co.uk/pages/vsavi-affiliates
Commission: 10%
40) The Tincture Club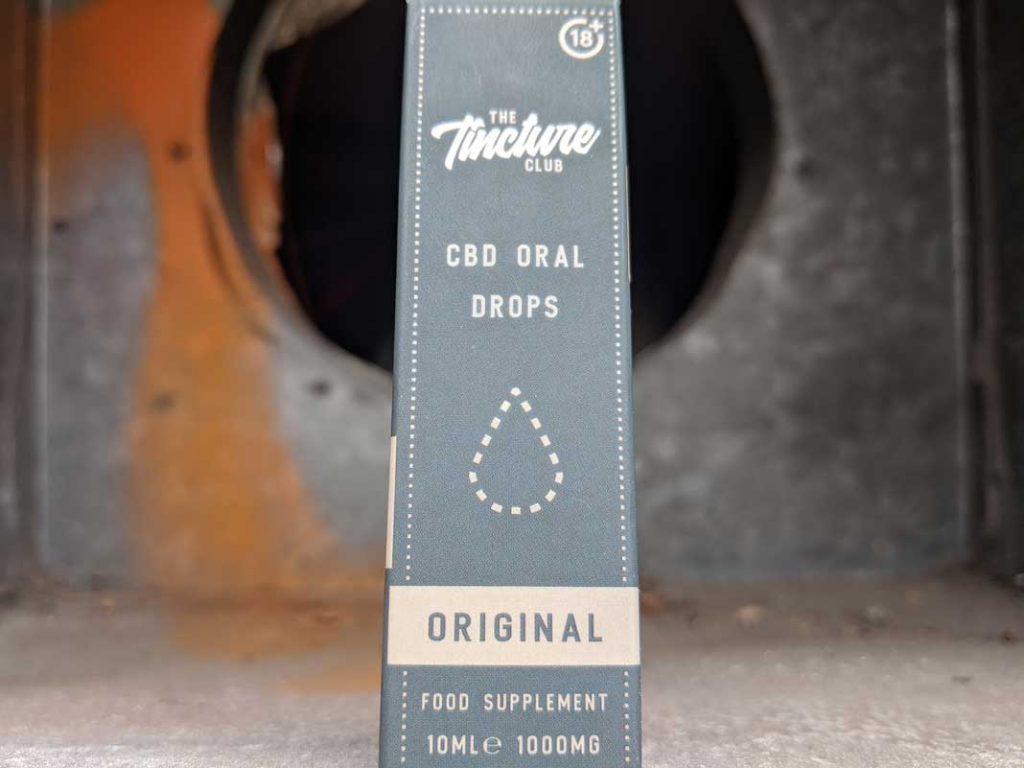 This is certainly one of the most unique CBD brands on the list, offering a subscription service, with only one product type, being the 1,000mg 10ml bottles.
Affiliate Site: https://thetinctureclub.co.uk/product/become-a-tincture-club-affiliate/
Commission: 10%
41) Holistic Hemp Scotland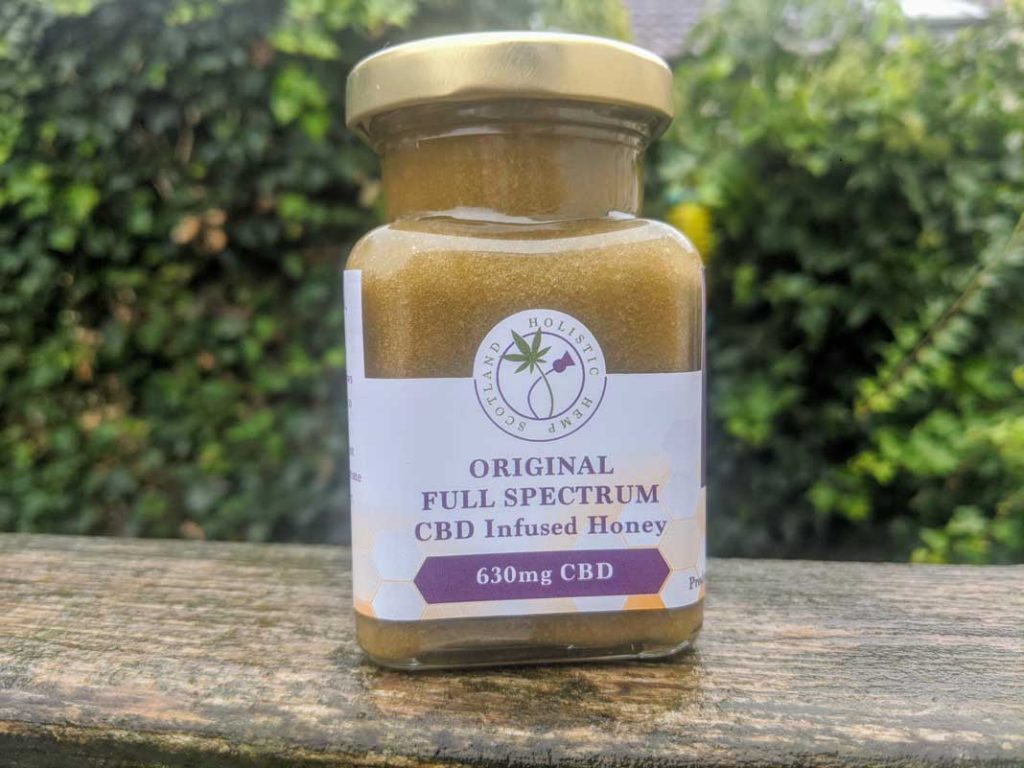 I'm excited to say I have most of the range by Holistic Hemp Scotland, offering me a great opportunity to test them all out, from tea and honey to CBD oil and pastes. They offer a more moderate 10% commission, however the plugin is really simple and setup well.
Affiliate Site: Holistic Hemp Scotland
Commission: 10%
Good Hemp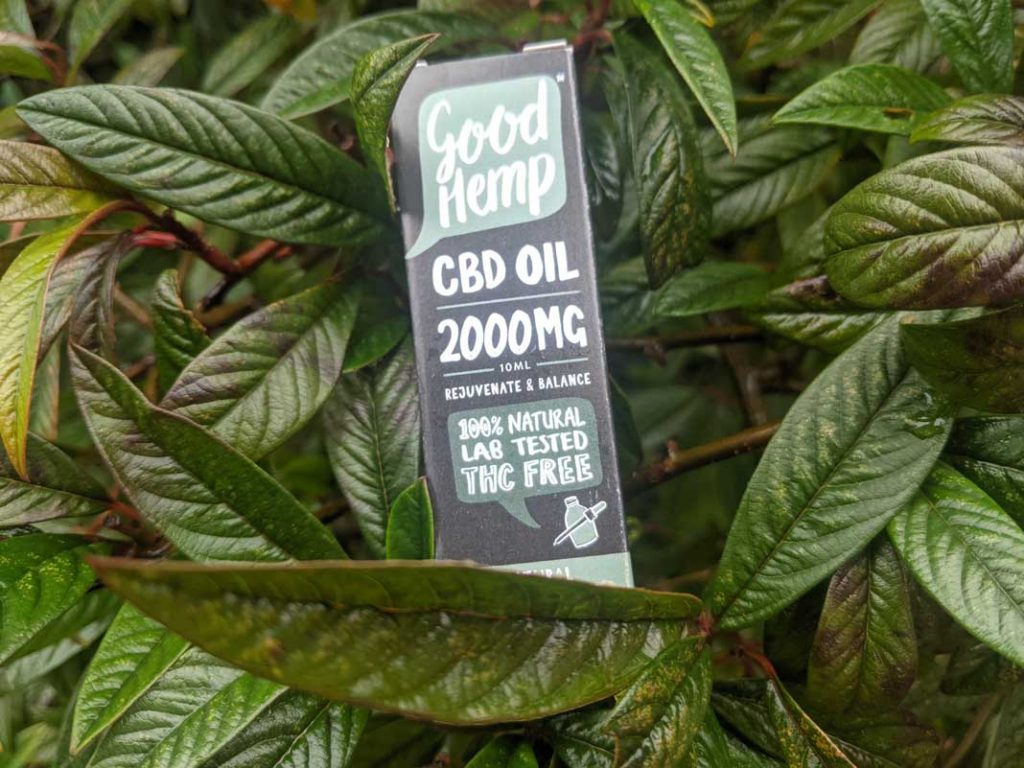 I've been aware of Good Hemp for a fair period of time, largely due to their hemp protein, as I considered this when I did a vegan 1 month experiment. They've now launched a number of CBD products, while they're offering 10% commission to all affiliates.
Products:
Affiliate site: Temporarily Closed
Commission:
Raya Organics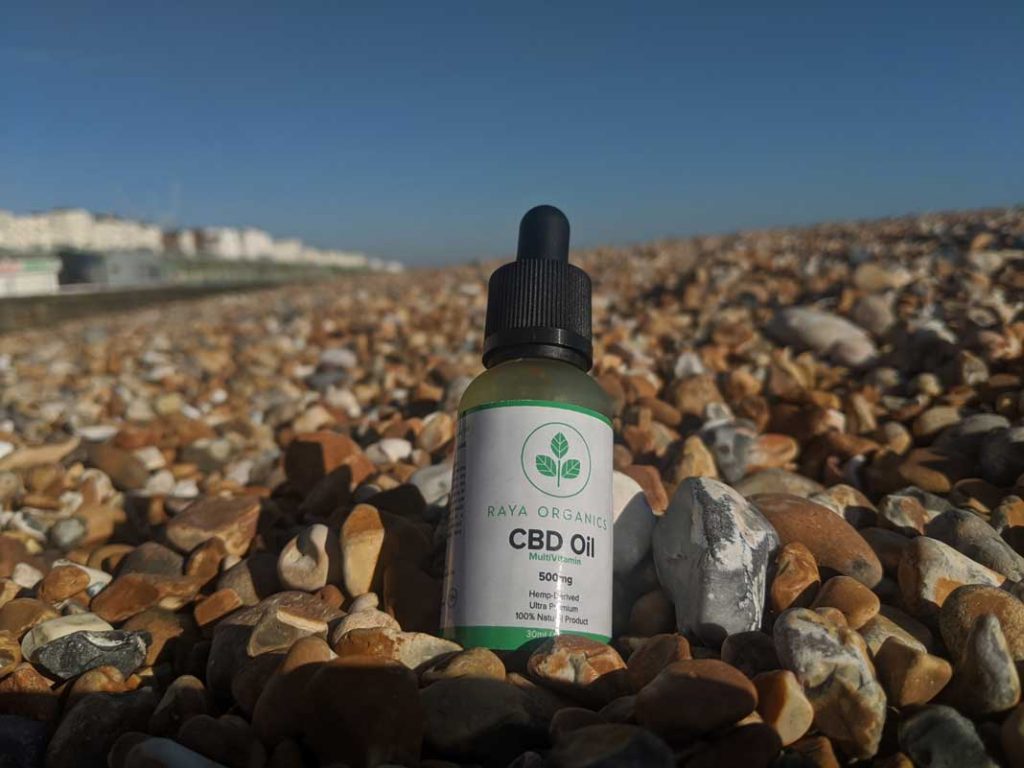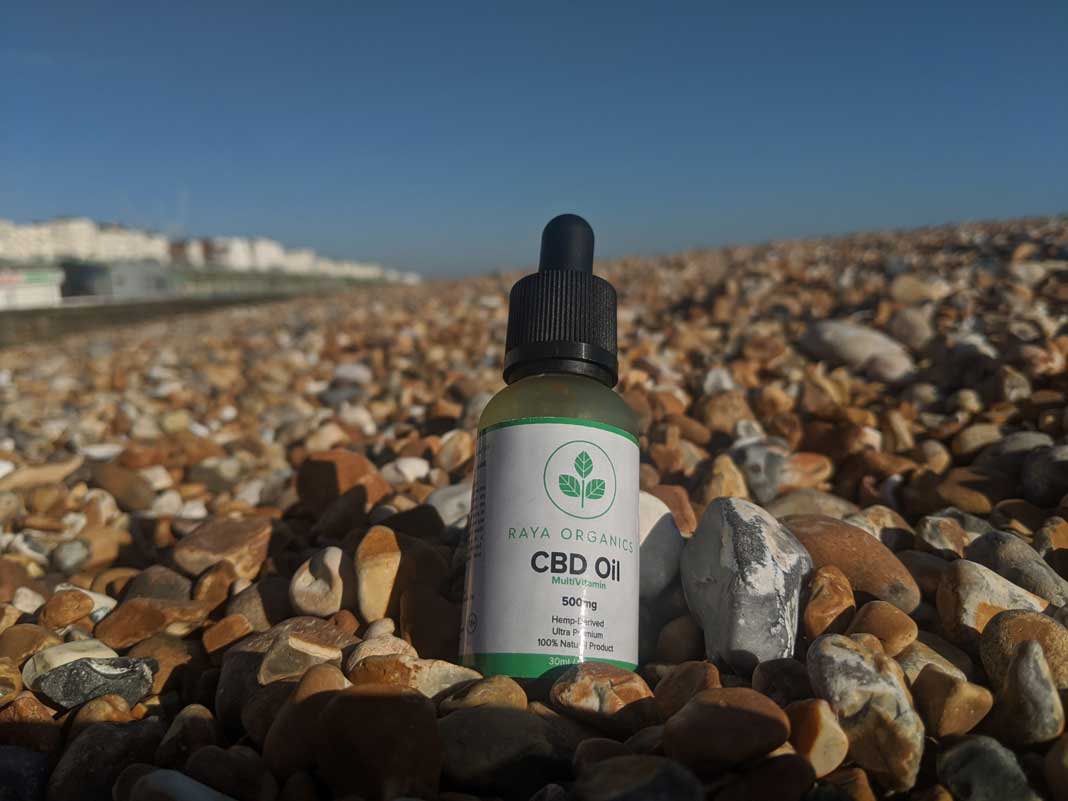 The perfect option for those looking for more than just a CBD oil, Raya Organics provide you with multivitamins and taste surprisingly nice. I do love that they use recycled paper in their packaging.
Products:
Affiliate site: Discontinued
Commission: 26%
I will be adding to this list over time. There are a huge number of affiliate programs out there, but I don't like to list them unless I've dealt with them personally and I feel secure with them. I cannot express the number of shady American based affiliate programs that I 100% refuse to list.
How Do I Get Started As A CBD Affiliate?
There are a number of methods, such as social media posting and PPC, however the most important aspect is to build a website. You should then focus on building out a content strategy, helping you to rank for a number of these products.
Following this, you should reach out to a number of brands and affiliate programs highlighted above to show your interest in working together, where you will quickly sign up on your website and you can instantly get started.
First steps first, you need to pick a domain name, which is harder than it sounds. You need to type it in to Godaddy and keep searching till you find one available, while you will also need the social handles to be available. Make sure to get hosting at the same time, before setting up your site. I like to use WordPress, but the one you choose is down to you.
Content is king, so you need to start writing articles about the subject area, including how-to's, guides and news based pieces.
I Run A CBD Brand, Why Should I Run An Affiliate Program?
Look at your sources of traffic, you have a core customer base, you're getting some visits through Google, while you're also running some ads, but there is a huge potential customer base that you're not currently reaching. Bloggers and influencers can help you to reach these people and increase your sales.
The other added benefit is you don't have to commit anything financially unless they bring you a sale. The onus is on the affiliate to work hard to bring customers to your door, at which point you're simply giving them a percentage for their efforts.
How Much Commission Should A Brand Offer?
This is very much dependent on the industry and the average cost of a sale. For example, if it's for a low cost product then the commission can be 20-40%, whereas if it's a high cost item like a holiday then it's often between 1-10%. Software has no real costs, so they will often offer 40-60% commission. In the CBD industry, the average seems to be around 20%. This includes other brands I've investigated or affiliate programs I haven't yet signed up to.
How Popular Is CBD Oil?
The CBD industry doubled in size in 2018 in the UK and doubled again in 2019, highlighting the exponential growth. 2020 was hit by Coronavirus, impacting production and deliveries, however it's still predicted to achieve a strong level of growth.
What Is A Super Affiliate?
Something I hope to achieve with the companies I work with, a super affiliate is one that brings a large number of sales to the businesses that they work with. They tend to get sent gifts or additional items in recognition of their work. I've previously run an affiliate program for a travel brand and 80% of their affiliate sales came from one website, therefore they were held in high regard by us and I would meet with them occasionally to talk through new destinations and activities, as well as treating them to lunch.
How Much Can You Earn From A CBD Affiliate Website?
The one answer I can give is it varies drastically. I've met affiliates who do it in their spare time and earn a mere £10 a year. I've also met an affiliate at a conference who earns close to £1,000,000 per year! You can therefore see the variance in payment isn't balanced, a huge part will come down to your time availability, an element of luck will play in, but you need to have a strong marketing and growth strategy.
Being an affiliate can certainly be a full time job, but it might take 1-2 years for your website to get to the level where you can quit the main job.
What Are The Benefits Of Being An Affiliate?
The main benefit is that you can earn money working for yourself. Who needs a boss anymore? You also don't have to answer to anyone, the client will be grateful for any traffic and quotes you're sending through, so there is no requirement to meet their demands.
Another benefit is the lack of need to send products out, you're merely directing potential customers to the brand's website.
But also, you hold all the cards, you must be honest and true with all of your product reviews. I've been sent a couple of products that I refused to post a review as I didn't like the products. If you don't want to review them, you're under no obligation to do so.
But the best part about being an affiliate is that it is passive income. By this I mean you could do no work all day, but your website has earned you £100. This means once you get it to a certain level, you could go on a 2 week beach holiday and return to a hefty amount in your bank account, with the website working for you.
In fact, talking of holiday, you can work simply anywhere, so you can bring your laptop, turn it on for an hour in the morning, then spend the rest of the day by the beach.
What Are The Negatives To Being An Affiliate?
I didn't get the amount of traffic I'm gaining overnight. The website has been going for over a year and the traffic jumps each and every month, based on a consistent marketing strategy. You need to be patient, hard working and dedicated.
You also don't have any control over the other brands. By this I mean what if a brand was found to do something unethical, you have no control over them, or if they deliver the products on time or mess over a customer.
A common negative is normally how competitive it can be, trying to become the number one in your industry. However, the CBD industry is still in its infancy and there aren't too many affiliates currently.
The other factor is that while every bloggers seeks a passive income, it can be easier and quicker to gain money from other methods, as affiliate incomes take time.
What Kind Of Influencers Should I Work With?
It can be tempting to go for some big names or to opt for reality TV stars who are hot in the press, however their audience might not have a strong affiliation with CBD. They may also be used to seeing numerous ads on these Instagram accounts on a daily basis, so a lot of it just becomes untrustworthy.
If you can find a big name at a decent price who doesn't do too much advertising and has a highly responsive audience then you could yield some good results, but your best bet is normally to go for someone within your niche.
This means finding someone who has an interest in your industry and their followers might equally have an interest in products that they push. I can't imagine anyone that follows my Instagram account is adverse to taking CBD oil!
The difficulty for many brands is there aren't too many accounts that push CBD currently, so you do have to broaden your horizons a little.
What Should You Tell Affiliates Not To Do?
You always need to set some rules when working with affiliates, but with CBD this is even more important.
Firstly, they cannot make any medical claims. They have to talk about it as a food supplement in order to match the legal requirements to sell CBD, so as long as they're aware of this and you pick carefully, you shouldn't have too many issues.
I highlight this as a number of CBD brands in the USA have got in trouble for their affiliates making ridiculous claims on behalf of the brand, which can leave everyone in hot water.
Most would also look to tell affiliates not to bid on brand terms on search engines. If an affiliate is bidding on your brand name on Google, they might get a fair amount of sales, but it's taking them away from people who would have gone directly to your website and made a sale anyway, so they're not really helping you to gain more sales.
How Quickly Should You See Sales?
That's a hard one and depends on each individual affiliate. For example, if you're paying Kylie Jenner to do an Instagram post on behalf of your brand, you should see a flood of sales when it goes live, but this will drop off a cliff and you shouldn't really see any future sales on the back of the post.
On the other hand, if the affiliate runs a blog, the traffic might be much lower, but it could offer a consistent amount of monthly visits and sales, especially if they've gained a strong ranking on Google.
How Do I Get My Affiliate Program Listed?
If you would like your CBD brand listed, send me an email about your brand and we can discuss opportunities. I don't list any brands that I haven't tested out myself.
Also, if there is any information you'd like to know that I've left off, such as payment method or time till payment, or if you're curious about if they require a minimum to make a payment, do let me know and I'll try to add this all.