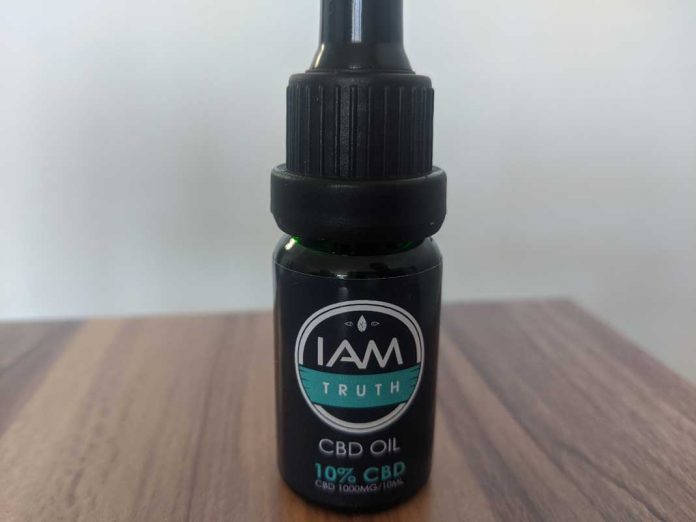 Recently I've been trying a new CBD oil to market, by a brand that was launched under a year ago but has been making big strides in the competitive British CBD market. For this testing period, I tried it 20-40 minutes before going to bed (my main aim is to remove stress and anxiety so I can sleep better at night, of which many CBD oil's have worked a charm at this).
How Much CBD Do You Get?
This 10ml bottle contains 10% CBD, offering 1,000mg of CBD, from cannabis sativa industrial hemp oil. A single ml drop would therefore contain 100mg, much more than I would require for a single dosage (personally I take around 20mg in the morning and 20mg in the evening), therefore I measured about 20% of a full pipette.
Over time, potentially due to overly exposing myself to CBD oil, I often find 500mg doesn't work as well for me anymore, so I'm a big fan of 1,000mg upwards. But if you're a new starter, you might require something weaker, at which point they also sell a 500mg version. It's important to test it out, see how your body reacts, whether it gets the desired effects and if not, then you can consider a higher strength.
I'm sure many of you will know, but if you're not fully aware, you need to take CBD oil sublingually. This means it needs to be dropped under the tongue and held there for 1-2 minutes (2 minutes is always the aim, but I sometimes fall short when I get impatient). After this, you need to swallow the rest, however this has a lower bioavailability, hence the importance of sublingual consumption.
Having looked through the certificate of analysis, this is a full spectrum CBD oil, with 0.1% of CBG, 0.05% of CBC and 0.08% of CBDV, while there is also 0.09% THC (under the 0.2% legal UK limit). I'd recommend having a read through my list of cannabinoids to fully understand all the numerous benefits they all offer, not to mention the entourage effect as they work in synergy together to enhance results.
As you expect with most high quality CBD brands, they utilise a supercritical CO2 fluid extraction method to produce the CBD oil.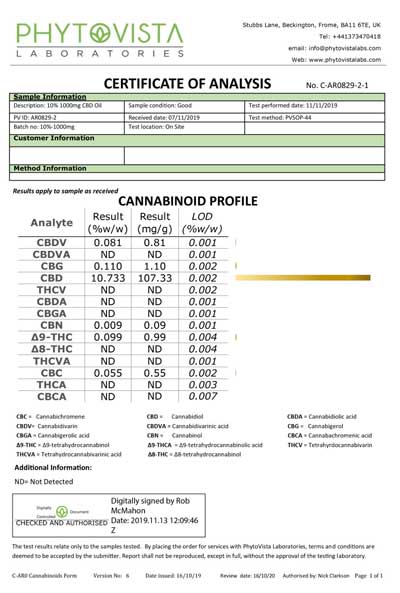 Where Can I Buy The I Am Truth CBD Oil From?
You can purchase the 10% CBD oil from the I Am Truth website for £49.99, while you can also get £10 off with the unique discount code TOM10. There are no restrictions on redemptions, so you don't need a minimum spend or limited to certain products at all. Also, make sure to check out where they score on my giant list of the best CBD oil.
Who Are I Am Truth?
Established in August 2019, I Am Truth is already becoming a popular and familiar name in the CBD industry. This is because they supply top quality CBD supplements and are dedicated to sharing impartial information and resources, rather than pushing products for the sake of it.
They know that CBD has various mental and physical benefits, but they are mindful that every person is different so their needs will vary. In some case's CBD may not be right for them.
Founder, Jez Tinkler; has run other businesses in the past, but after a personal loss he felt strongly that his calling in life was to help people. He discovered CBD, experiencing great results for both eczema and stress and knew he wanted to share this with the world. The more he investigated it, the more Jez felt compelled to share what he was learning.
After two years of research and development, I Am Truth was born. The whole team is dedicated to helping people to learn and understand CBD and experience its benefits. They also pride themselves on providing an exceptional, personalised service to every customer.