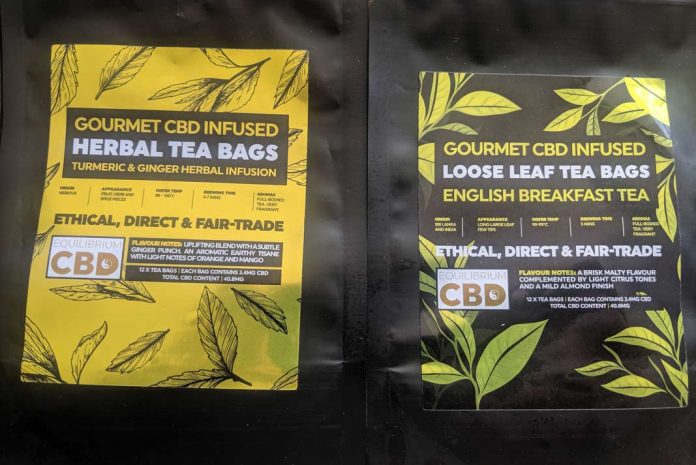 CBD Hemporium is a family run business based in Lancaster, with a growing rage of CBD based products, while I've been recently testing out their great range of Gourmet CBD infused tea and coffee.
English Breakfast Tea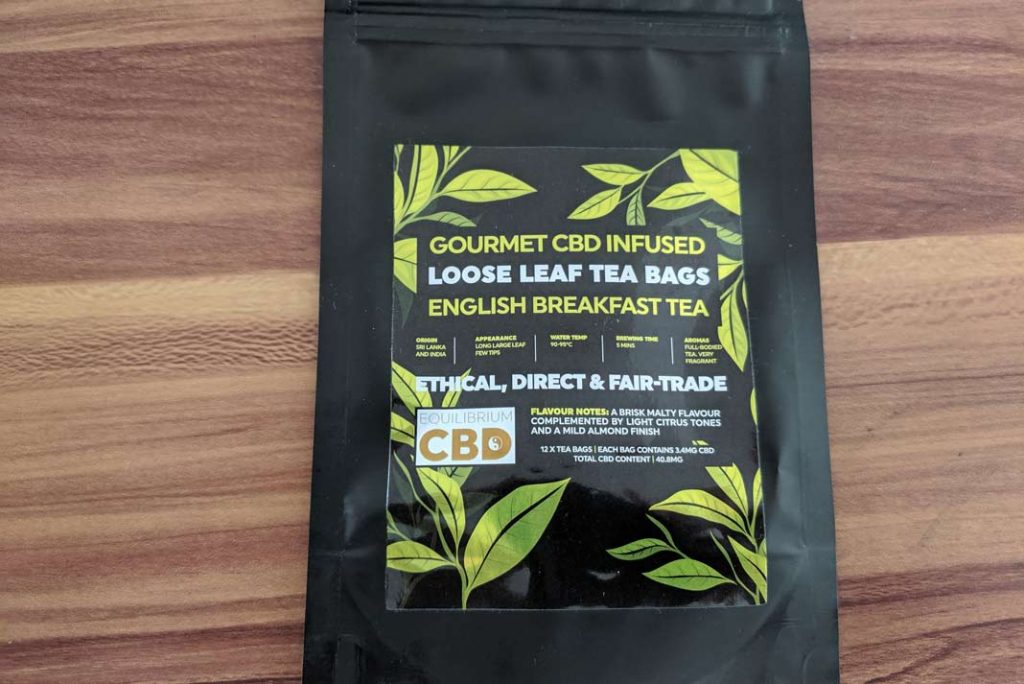 The tea plantations are based out in Ceylon, in Sri Lanka, somewhere I visited last year and I can tell you there is no greater tea in the world than Ceylon tea. The taste is just spot on, we still get it transported over to the UK (maybe not the most environmentally friendly plan but it's amazing).
Each tea bag contains 1.7 grams of tea with 3.4mg CBD. They generally state you can have 4-5 servings per day, but a maximum of 10 cups in a day. It takes about 5 minutes for the perfect brew, however I gave it 15 minutes to ensure all the CBD had properly gone into the water, something I learned when drinking green tea and ensuring the highest amount of antioxidants.
You can expect a brisk malty flavour complemented by light citrus tones and a mild almond finish. The reality is it didn't taste too different to my normal cup of tea, so if you're a fan of a traditional cup rather than the herbal flavours then this is certainly the best option for you.
Turmeric & Ginger Herbal Infusion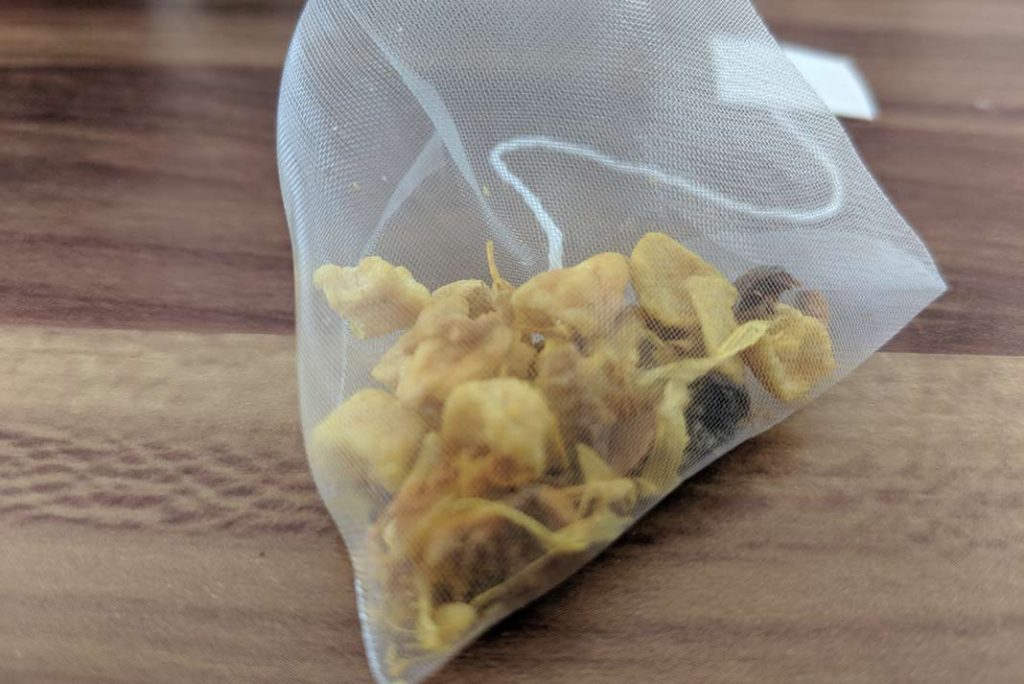 Turmeric has truly become the popular ingredient of 2019, from face masks to golden milk, we are seeing it everywhere. This isn't just a coincidence, as turmeric boasts a vast range of health benefits, such as its anti-inflammatory properties and its ability to help improve your liver functionality. Ginger has just as many health benefits, so this drink is certainly a great option for someone after a healthy cuppa.
Just the same as the English Breakfast tea, you can expect 3.4mg of CBD, with the same recommended dosage.
Expect an uplifting blend with a subtle ginger punch, an aromatic earthy tisane with light notes of orange and mango.
I did see turmeric and ginger and thought the flavour might be a little overwhelming, but I was pleasantly surprised to taste slightly more mango than I expected, a much more refreshing flavour than I thought was going to hit me.
Loose Leaf Tea Sencha Green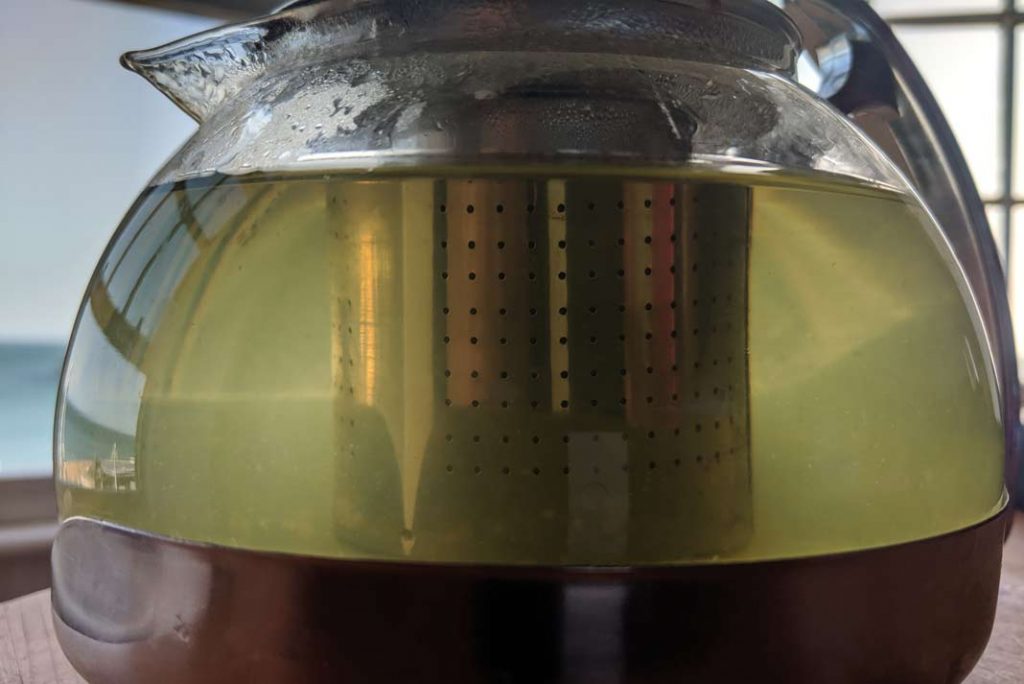 They actually recommend a slightly cooler water temperature of 80c, compared to 90-100c for the other tea options.
The flavours you should expect are strong and earthy, with notes of seaweed grass and a Unami feel. This tea is slightly higher than its counterparts in CBD, offering 4mg per mug based on a 2 gram serving of tea.
CBD Coffee
I was aware of a good few CBD tea's, however this was my first experience with a CBD coffee, something I was very excited to try.
They have used a 100% arabica Colombian bean, containing full spectrum organically derived PCR hemp extract. Unlike the tea's, where you can have a maximum of 10 cups, the coffee has a lower maximum of 8 cups.
These are ground beans so have to be made properly, while you can follow your brewing method of choice. Use around 2 heaped tablespoons worth of the coffee beans, mixed with 160g water for a single serving.
With the medium roast, you can expect a toffee and walnut flavouring, with a light citrus zest.
Lab Results
The key driver for Equilibium CBD is on creating exceptional quality products, with informative packaging and eye catching branding, with the premium product guarantee; which is that they guarantee the potency, quality (cannabinoid and terpene profile) and safety (full panel contaminant screening) of their products, all performed with independent ISO:17025 accredited Colorado state approved labs. They are launching across the range starting with the oils 2d barcodes so customers can scan and validate these on their labs site (which displays photo of the product, with the logo so they are in no doubt it is the Equilibrium CBD product).
They are the only company in this space to my knowledge who lab test their beverages after infusion. They don't base the potency on added hemp (which for EU hemp averages around 2-4% for EU approved seed stock, not the 18-20% potency some claim, which is difficult to extract cannabinoids from the brewing process from raw hemp, and it will be primarily CBD-A that would be returned as hemp in a raw / un-decarboxylated state), or on the potency of their extracts, they lab test the coffee and teas themselves after infusion.
Where Can I Buy These From?
The entire range is available on their website, including tea, coffee, CBD oil and edibles. They are also launching a range of skin care, sport recovery and muscle joint balms, which are worth keeping an eye out for. This growing brand is undoubtedly available in stores up and down the country, so you might be able to pop into your local hemp store to pick some up.