A far cry from the usual CBD oil or gummies I receive, I now have the good fortune of testing out the herb cooker by Noids, a hugely impressive machine for decarboxylation.
So read on to find out about what to expect, the benefits, how to set it up and my personal experiences.
What Do You Get In The Pack?
You get the following items:
Short guide – quick walkthrough on how to use the POTS with imagery to make it very clear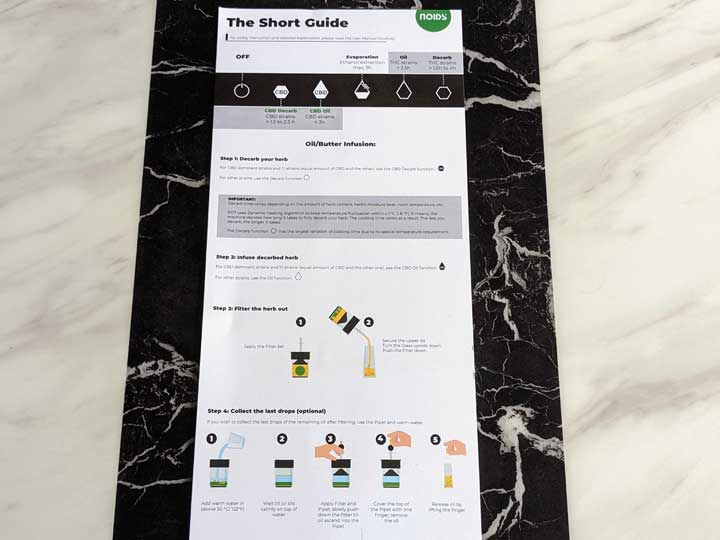 User manual – A deep dive into all the details, such as what is included and how to clean the apparatus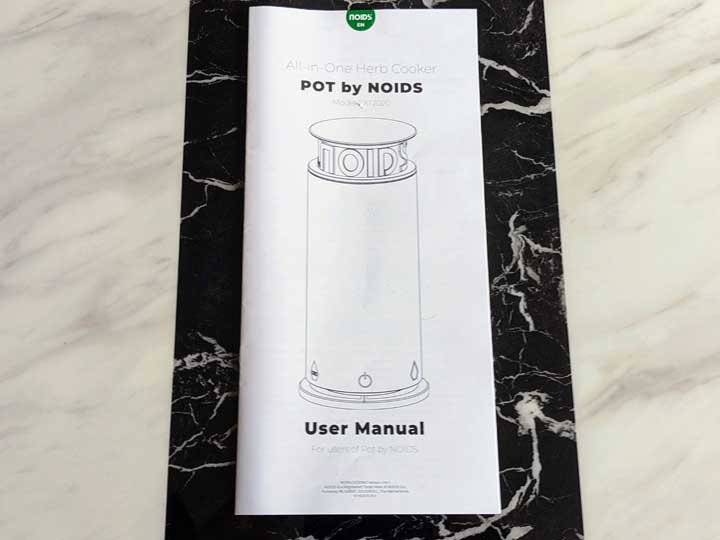 POTS Main body – integrates the heating element and the rotary control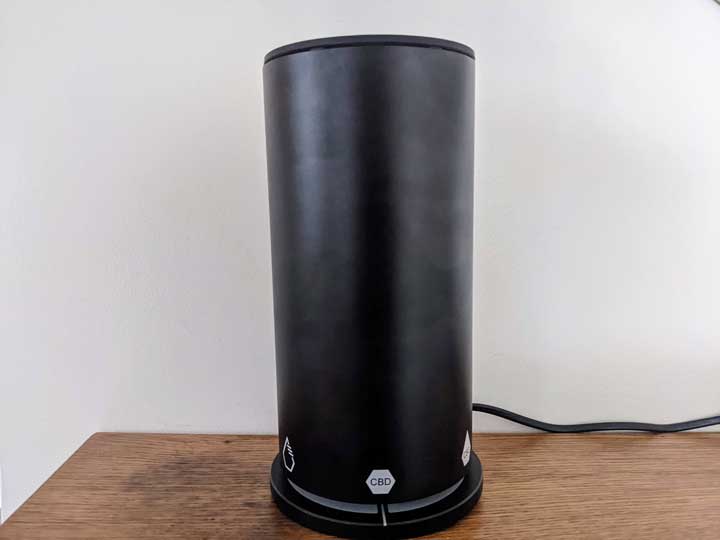 Glass set – a glass with scale marks and a built-in sensor, a sleeve for heat insulation and a dish lid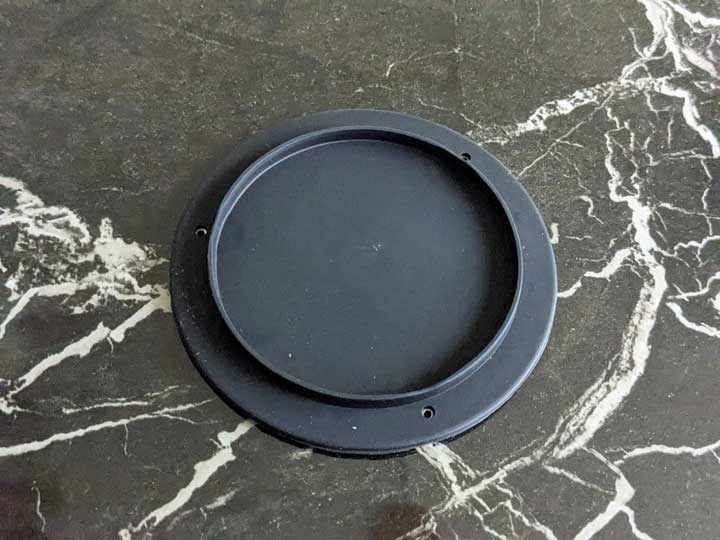 Filter set – a filter disc, a funnel with a spout, a support lid, a glass pipette and a lock ball for collecting every last drop of oil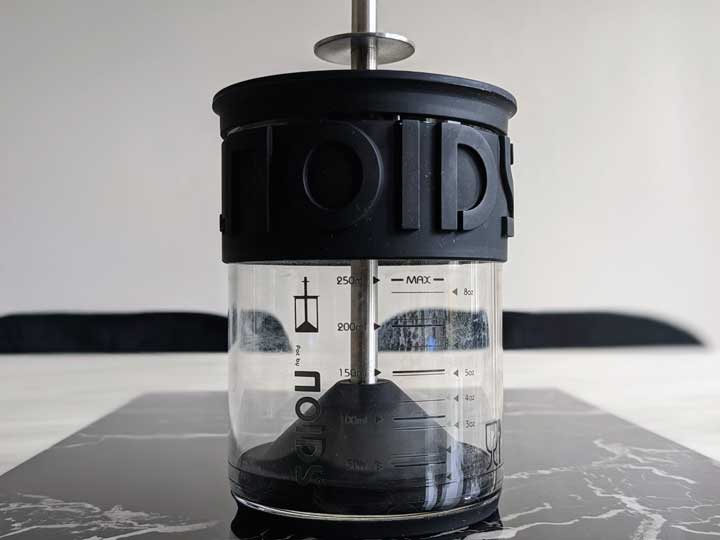 Condenser – recollects evaporated liquid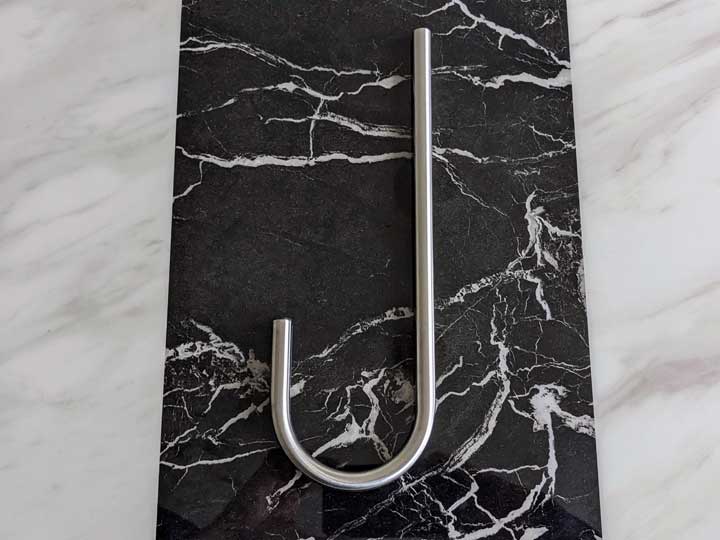 Brush – made of wool, for cleaning narrow parts in the filter set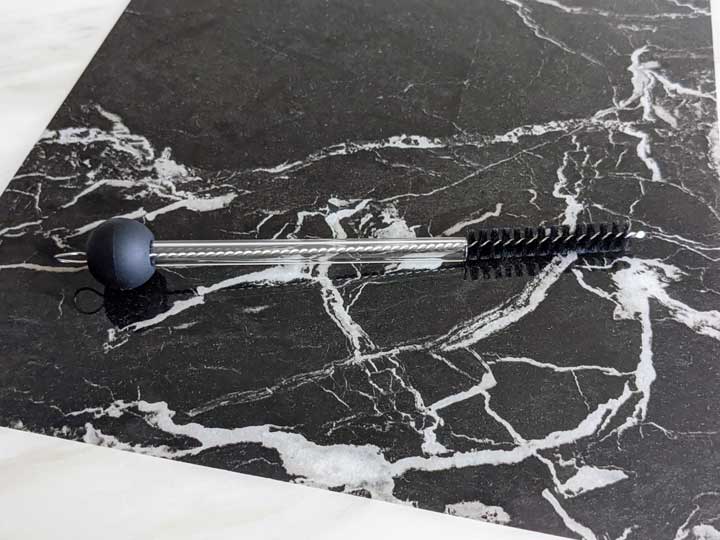 How Does It Come Packaged?
The brand are based in Amsterdam, while I'm based in the UK, therefore I expected a little delay from ordering to receiving, but it arrived incredibly quickly.
The packaging was very sturdy, exactly what you'd hope for when investing a fair amount of money into a herb cooker.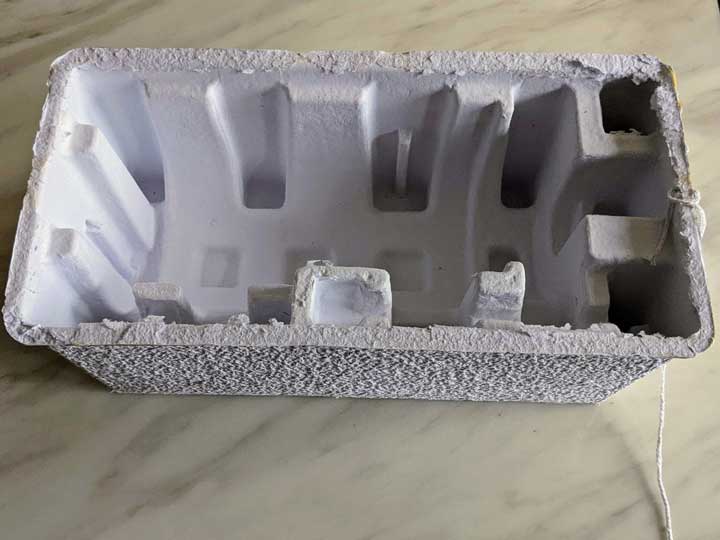 As well as the outer box, it is also held in a hard card casing, as can be seen in the image above. The main body also has an extra layer of paper to protect it.
Remember to clean the outside and the inner surface of the POT cooker with a damp cloth before using it for the first time. You should also give the glass a clean.
I was impressed that not a shred of plastic is used in the product or the packaging. The main body is made from medical grade stainless steel, metal, glass and food grade silicone.
Twist And Shout
With all the complex capabilities of a machine of this nature, being able to heat for five different functions, you would presume it would be overly complicated and fiddly.
But making it as easy as possible seems to be at the forefront of their mindset when designing the POT.
You simply twist the herb cooker so it's pointing at the right function and then 'hey presto'.
Alongside the Off function, you also have two marked with 'CBD' written on them. One is a hexagon which is for decarboxylating medicinal herbs, working at 110c for 1.5-2 hours.
The other with CBD written on it is in a pentagon shape (I had to remind myself of GCSE maths here, that's the one with 5 corners). This is for CBD oil, infusing bio-active compounds into liquid oil, lasting 3 hours at 100c.
The third option is simply a hexagon shape and is the general decarb function, ideal for a number of herbs.
The fourth is the pentagon without writing, which is the general oil function.
The final one is a pentagon with three dashes in it, which is the evaporation function, which goes to a max five hours at 102c. This reduces the volume of infused liquid.
Why Is Decarboxylation So Important?
Let's say you want to make some 'brownies', well if you just chucked the herb directly into the mix then you'll hate the end result. It won't create the effects you're after and it will taste bitter as hell.
Decarboxylating at a low temperature over a long period of time converts the cannabinoids, so THCA becomes THC and CBDA becomes CBD, you don't want them in their acidic precursor form when infusing.
Most people handle the decarboxylating process in an oven, however this opens you up to errors, heating at the wrong temperatures or not the exact right time. This machine takes away any guess work with precise measurements in place.
My Usage
I liked the measurement marks on the filter set, one of those little touches which you don't initially appreciate.
It was very easy to setup and turn on, in fact easy is an understatement, it was an absolute breeze. The ingredients cooked perfectly, testing out the CBD Decarb option.
Make sure to wait until it cools down to clean it, this is an obvious one, but don't want anyone burning themselves.
I loved the fact that the filter set and glass were all safe to put in the dishwasher, so minimal clean up time at the end. It did highlight that it's worth giving a quick rinse first, which I normally do anyway with dishes.
You can order yourself the POT by Noids for €298.00, while they also offer 3 years warranty on the product. You can also enjoy 5 euro's off with the discount code 'TOMBOURLET'.
So happy cooking people! Let me know how you get on or if you have any questions at all.