My next product review is something a little different to the oils and tea's I've been trying recently, instead trying it in powder form, by Mee CBD. I haven't seen many CBD powders over the past year, so this is a fun experiment to try it in a number of different ways, of which I'll explain below.
Does It Have A Strong Taste?
No, I was actually nicely surprised. A number of hemp based edibles tend to taste quite strong, with the terpenes affecting the flavour, which means you can often be reluctant to add it to your smoothie or on top of some cereal, as you'd be nervous about it destroying the taste.
However, the Mee Powder barely tasted of anything, a completely subtle and mild taste which perfectly sinks into the background of anything you're mixing it with.
The reason for the mild taste is due to the micro-encapsulation process and the mixing agent included.
The lab report highlighted the stated level of CBD, along with a presence of CBDV and CBG.
What Did You Mix It With?
I did my first test by mixing it in with water, seeming like the obvious starting point. After a few shakes with a spoon, it largely mixed it, allowing me to easily swallow it.
I next tried it with a protein shake after a workout, which I very much enjoyed, working quite well gluing with the cherry bakewell protein powder. I also found that by putting it into a blender, it stopped any from being at the bottom and allowed it to mix in efficiently.
You can add it to a hot coffee or tea, but I didn't experiment with this at all. Other popular options with CBD powders are to scatter them onto cereals, but I wasn't keen on this idea.
In general, I think it's best just to mix into the drink of choice, whether that's an orange juice or simply some water.
I've highlighted times where I've taken it, such as after a workout or with my breakfast, but if improving your sleep is your main motivation, you may want to take it with a caffeine free herbal tea in the evening.
How Much Did You Add?
The recommended dosage is one teaspoon of Mee powder, which works out as approximately 2 grams. This would then provide you with 20mg of CBD.
As I'm a fan of taking 40mg of CBD per day (more than the average person), so I added 1.5-2 teaspoons, just to ensure it worked for me.
The benefit of getting this in a powder form is that you can add the amount that works for you, allowing you to experiment with dosage quantities.
Remember that the Food Standards Agency don't recommend going over 70mg of CBD per day, which would work out as 3.5 teaspoons of the Mee Powder.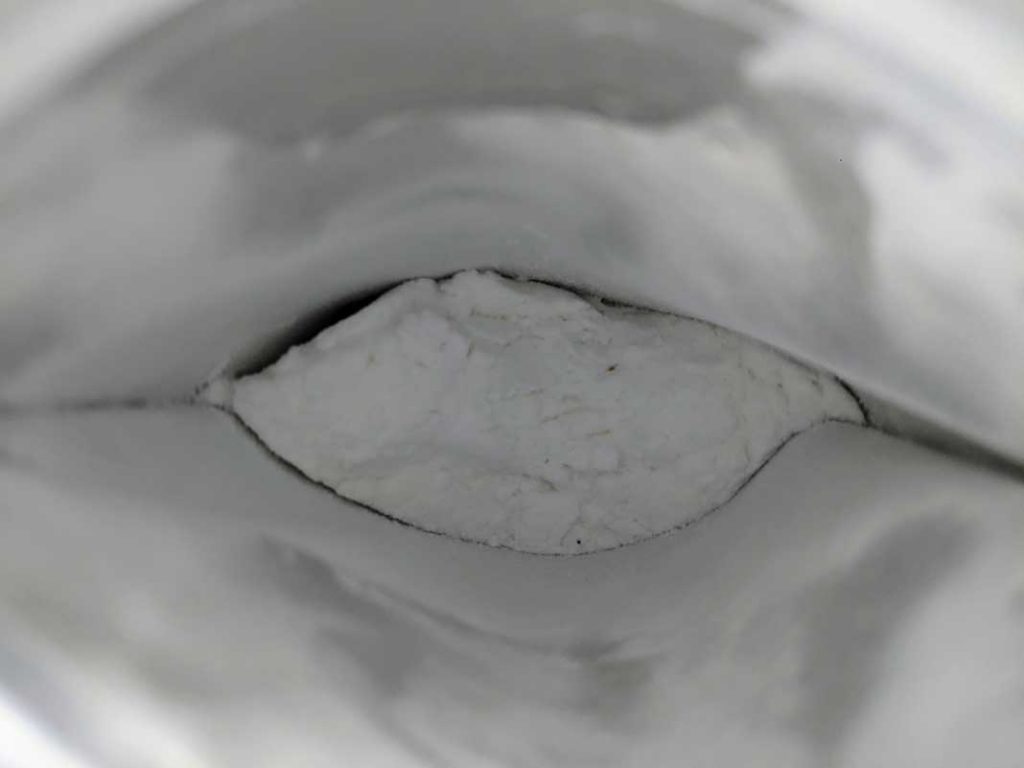 Why Opt For A Water Soluble Powder?
The most popular method is a CBD oil, largely thanks to how quick and effective it is. This is administered beneath the tongue, holding it there for 1-2 minutes to allow for the greatest level of absorption through the mucous membranes.
The issue with swallowing the oil was that most of it was lost during the digestion process, meaning CBD brands faced a mission on how to increase the bioavailability of products they were selling.
Water soluble CBD was introduced to offer an innovative solution to ensure the CBD was absorbed into the blood, rather than sublingual consumption. Binding to the naturally occurring levels of CBD and acting like a lipoprotein to ensure it enters the bloodstream, the body won't need to metabolise the CBD in order for it to enter the bloodstream.
The argument for a water soluble CBD is that it will offer a greater bioavailability of the CBD you consume, you can measure out the dosage you personally require, it's more convenient and doesn't involve the frustrating process of holding drops under your tongue for a few minutes.
Where Can I Order This From?
The Mee Organic CBD Powder is available from their website for £50, coming in a 60 gram pack. Based on a 2 gram dosage per day, this pack will last you 30 days.
Of course, if you find the process of working out your own doses a little confusing, you may also want to check out the Mee Daily, which comes in individual packs.