I previously reviewed the core collection of CBD pouches launched by Cannadips just over a year ago, which included fresh wintergreen, natural mint, tangy citrus, tropical mango and American spice.
I'm now delighted to receive their new limited edition flavours, which certainly includes some interesting and unique flavours, so read on if you want to find out more.
What Can You Expect In Each Pouch?
Regardless of the flavour you pick from, each pack contains 15 pouches and each pouch contains 10mg of CBD, meaning you will get 150mg of CBD per can.
This is a CBD isolate, meaning you won't find any other cannabinoids present within the pouch.
Each flavour has its own PDF lab report, available for each batch, which you can find from the top navigation menu on their website, titled 'lab reports'. It's always worth double checking this before making an order with any CBD brand.
Pancho's Horchata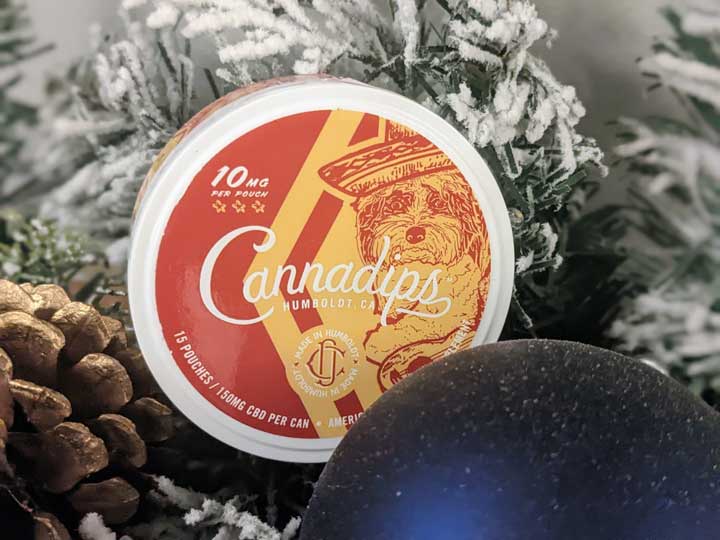 I didn't recognise the flavour name, so thought I would try it before reading more and having a guess. My initial taste guess was Chai Tea, which I guess wasn't a million miles away.
The key word in the name is Horchata, which is a Mexican drink containing white rice soaked in water, as well as cinnamon, sugar and vanilla. So the cinnamon was the flavour that made me instantly think of chai tea. I won't lie, Horchata sounds great!
So what about the Pancho? From what I understand, this is named after the cute pooch they have in the office, the official 'Dip Dog'. As someone who has just got a puppy, I can appreciate the temptation to name a flavour after a dog!
Blue Razz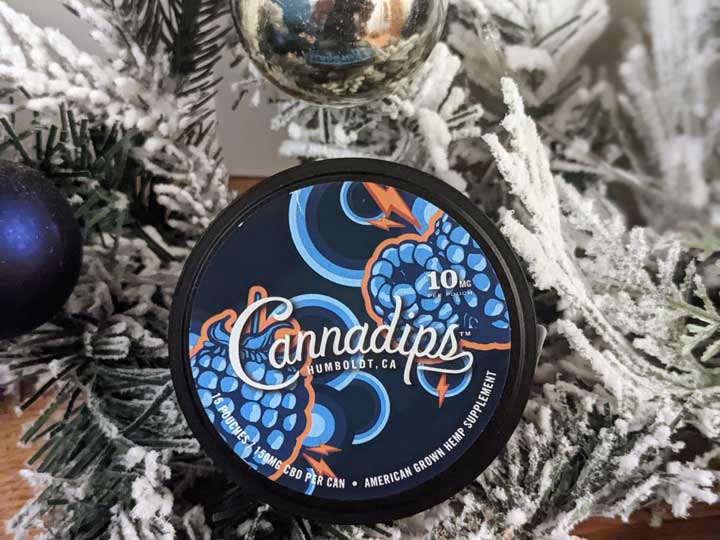 This is the blue raspberry flavour, not a flavour I'm overly familiar with, but it was an amazingly nice surprise, a really scrumptious taste, bursting with flavour.
From what I understand, the blue aspect is just for the colours to differentiate when using red fruits, e.g. cherry and strawberry, so this is actually a raspberry flavour.
I do eat a fair few raspberries myself, which can sometimes have a slightly tart taste, however this was definitely more on the sweet side, which is a positive for me.
Papaya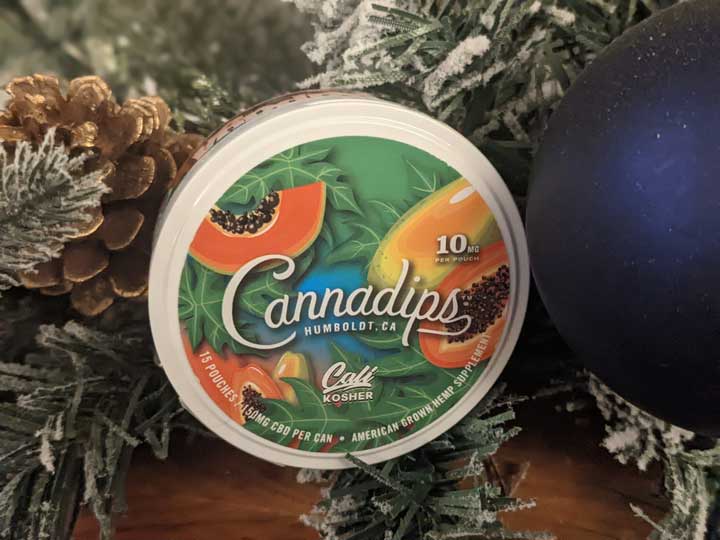 This one shouldn't be too surprising what to expect, ideal for fans of tropical fruits, such as myself.
This flavour is gained from their collaboration with Cali Kosher on their Papaya strain. They have also combined this with 2 of their core flavours, mango & citrus, to make a beautiful tropical-citrus flavour.
You can see how this would be an award winning strain, it tastes amazing, you forget you're taking this for a reason, I had to stop myself from biting into the pouch.
Grand Daddy Purp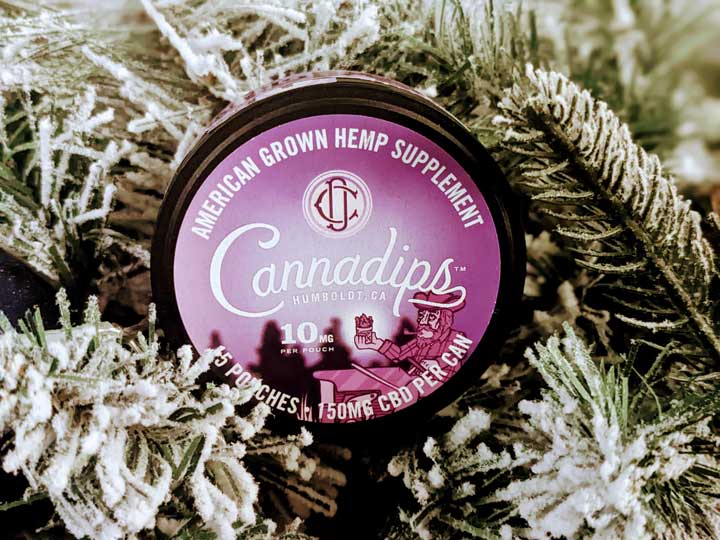 Grand Daddy Purp, or Granddaddy Purple, should require no introduction to anyone with a prior knowledge of the cannabis plant, being one of the most illustrious strains.
An Indica combination of Mendo Purps, Skunk and Afghanistan created a sweet and citrusy flavour closely connected to grape and berries. Grape is exactly what I'd connect this flavour to, but with earthy undertones.
Ice Cream Cake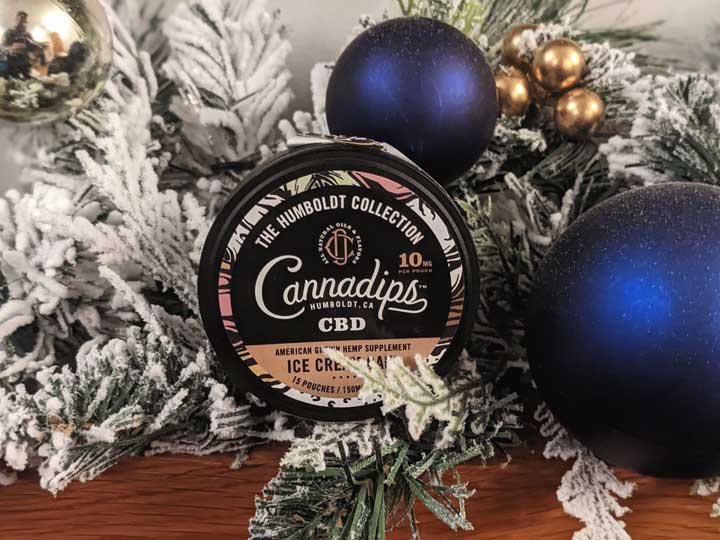 These names aren't plucked out of no where, this is another Indica strain which is created by crossing Wedding Cake with Gelato. I mean, even the words should give you a clue of the taste!
Despite being sweet (obviously), it also has a higher presence of limonene, creating a bit of a lemon taste, so I'd put it closer to a lemon drizzle cake, but with a slightly nutty undertone.
How Do You Take A CBD Pouch?
Pop open the lid and pick up one of the pouches, before sliding into your mouth in one of two positions. You can either insert it between your upper lip and your gums, or you can place it under your tongue, whatever you prefer.
The saliva in your mouth will help it to naturally secrete the ingredients, under no circumstance should you bite into the pouch.
You don't want the pouch to tear and open up, so try not to move it to much around your mouth, it will naturally slide around a little but try to stop the temptation to move it with your tongue.
The ideal time to keep the pouch in your mouth is between 30-45 minutes. I was too curious during testing about trying all the flavours, so I only made it 15 minutes between each, but this will prove costly if you're planning on taking them regularly, so try to stick to 30-45mins.
Considering each contains 10mg of CBD, you can have a maximum of 7 pouches in a 24 hour period, going by the FSA maximum recommendation of 70mg of CBD per day.
Where Can I Buy These From?
You can order these online from the Cannadips website for €11.50, or you could buy the Limited Edition set, which will cost €49.95, a saving of €7.55. They also have a Go Fuel collection, but you'll find out more about those very soon…