It has to be said, CBII have got their packaging and their design looking perfect. It just instantly feels luxurious and high quality from the moment you see any of their products, or sift through their imagery.
I'm very excited to be trying the CBII CBD oil, one of many products they stock on their website, including CBD gummies, capsules, skincare and candles, but this is certainly their hero product.
Where Is The Hemp Sourced From?
CBII source the industrial hemp from Switzerland before it is then brought over to the UK to be bottled.
They're working with Linnea Natural Pharma Solutions, which has been producing the finest quality botanical extracts since its launch in 1982, while the extract is made to international GMP standards.
Which Carrier Oil Do They Use?
The main ingredient is medium chain triglycerides, the short length fat molecules that work perfectly alongside CBD to increase bioavailability after consumption.
MCT oil has a number of benefits over other sources, such as its ability to improve cognitive function, or providing an energy boost, however it's the speed at which the MCT and CBD will be absorbed into the bloodstream that makes this the go-to option.
What Strength Do They Offer?
I'm testing out their 500mg CBD oil, which is their top selling product, provided in a 10ml tincture.
The batch code can be found at the base of the outside packaging, alongside the best before date.
You can email the brand to request the lab report, which they will be more than happy to send over.
The sum of THC & THCA comes to 0.2%, being 20mg in a tincture. I'm always happy to see some THC included, as I feel this brings along its own set of beneficial factors.
Plus you want to benefit from the entourage effect, the phenomenon that it's greater than the sum of its parts, so you want all the cannabinoids, terpenes and flavonoids present in the CBD for optimal results.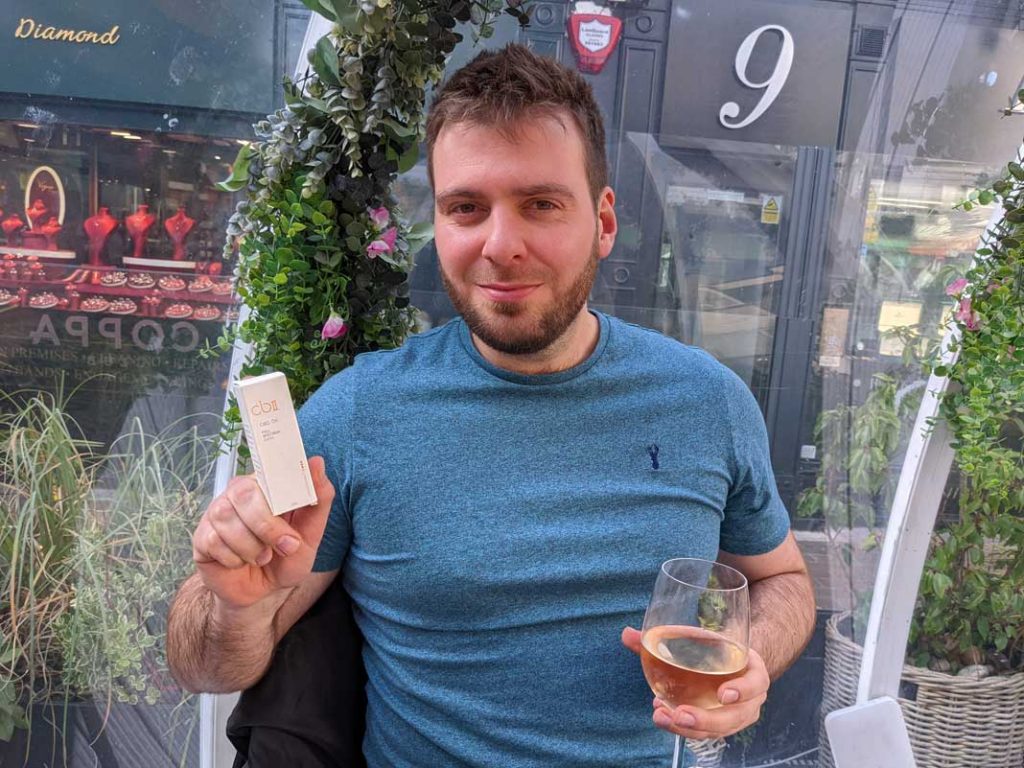 How Much Should I Take?
They recommend approximately 5-10 drops, while the amount you require will depend on a number of factors, such as your reason for taking CBD oil and your tolerance levels.
They state that 20 drops would be 50mg of CBD, meaning you get 2.5mg of CBD per drop. I'd generally recommend taking 20mg of CBD as a starter, therefore I'd go for 8 drops and work out what works best for you.
We're all different, the quantity that works for a friend or a family member might be very different for you, so work out your 'magic spot' and adjust accordingly.
Where Can I Buy This From?
The CBII 500mg CBD Oil is available from their website for £59. You can however save money per bottle if you order more than one, with two bottles being £114 (£57 per bottle) or 3 bottles being £165 (£55 per bottle).
They also offer a 200mg CBD oil if you're working to a tighter budget, priced at £34.
This is all based on a one-off purchase option, however they offer 30% off each order if you subscribe to a monthly payment option.
As your basket price will be over £20, you can also benefit from free delivery.
How Long Should My Delivery Take?
As long as you place your order before 2pm (on a working day) then they should dispatch it from their warehouse that day and you should only be waiting 2-3 days until it arrives.
The delivery is handled by the Royal Mail, while they require a signature for the package to be delivered.