Have you been planning to try some CBD products for some time now but not sure where to start? Are you wondering which CBD goodie you should opt for initially as an entry into CBD? One great option is gummies.
Vaping is quick acting, however many people are averse against trying vaping. On the other hand, CBD gummies taste great, there is no confusion around consumption levels and dosage, while they're a great entry level product if you don't know where to start.
So if you've decided to try some CBD gummies, the next step is which to pick, but where do you start? There are so many to choose from, it can be a complete head scratcher. Below are some CBD gummies you can try in the USA in 2021 which have all gained plenty of attention.
Calm by Wellness have two sets of CBD gummies, their standard pack and also a vegan alternative, perfect for those looking for a gelatine free product.
Every bottle of their Hemp CBD Gummies contains a delightful mix of flavors. These flavors are orange, key lime, hibiscus, and guava. There are 30 gummies in each bottle, with each gummy containing 10mg of CBD.
They also have a great discount on currently if you sign up to their email newsletter, so make sure to quickly sign up and you'll receive emails about new product launches, special offers and anything new and exciting going on in the industry.  
You can easily find their lab reports for the CBD gummies under 'learn' in the top navigation menu, so you can double check the cannabinoids present in your batch.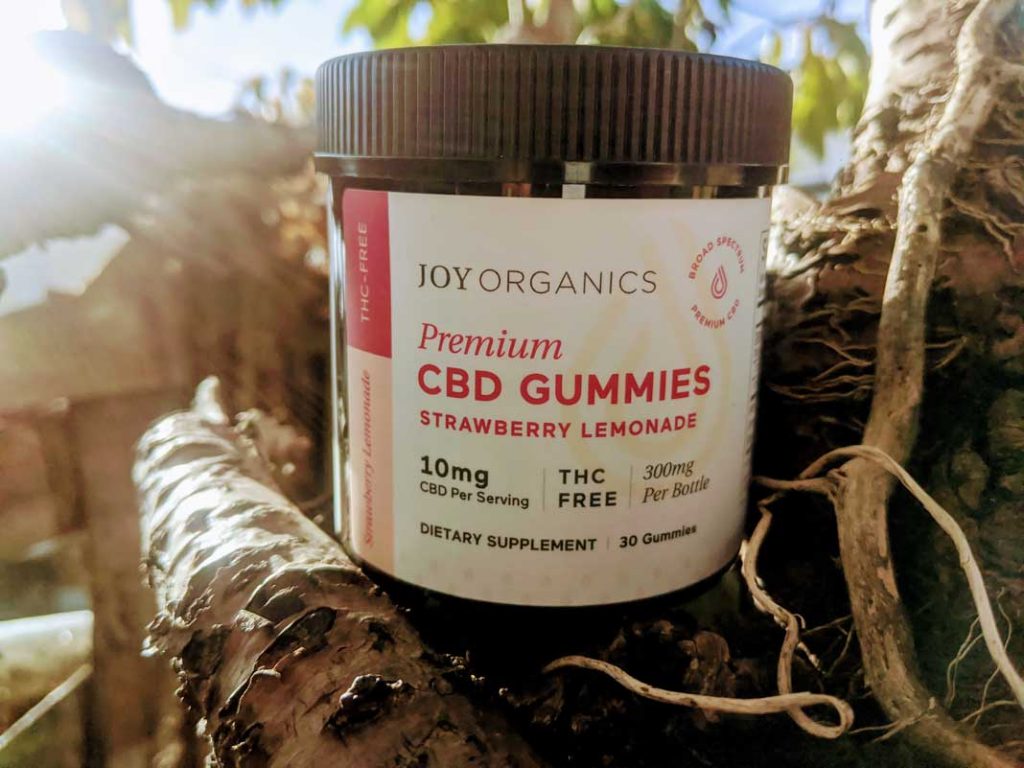 I tested and reviewed the Joy Organics CBD gummies very recently, which has been making massive waves over in the United States. Take any of their processes – extraction to testing, you will find that they have set a new standard for the whole CBD industry.
Joy Organics provide an identical level of CBD per gummy to Calm By Wellness, however they stick with one flavour in their pack, being strawberry lemonade. Don't hesitate to have a read over my full review of the Joy Organics CBD Gummies.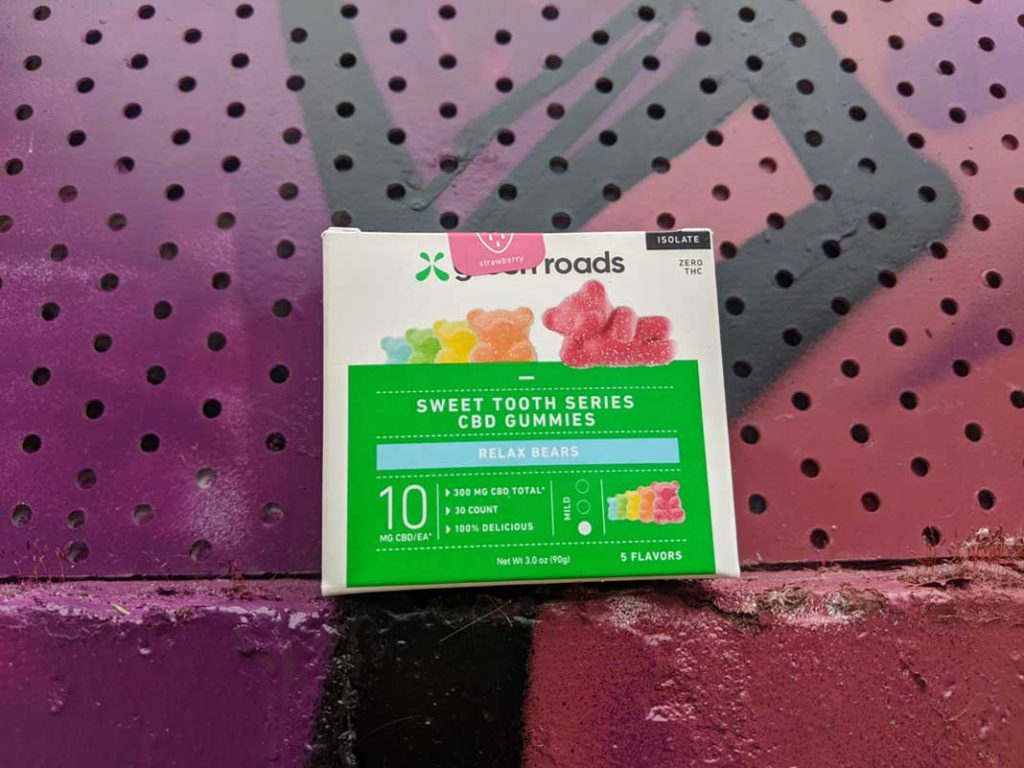 I tried the Green Roads CBD gummies back in October and I can say they tasted unbelievable. Taste shouldn't be the over-riding factor, as the focus should be on how well they work and what the lab reports show, but you can't deny the great taste.
Once again, we're talking 10mg of CBDE per gummy bear, while they have a number of different flavours, such as blue raspberry, lemon, cherry, green apple, orange and the newly launched flavour of strawberry.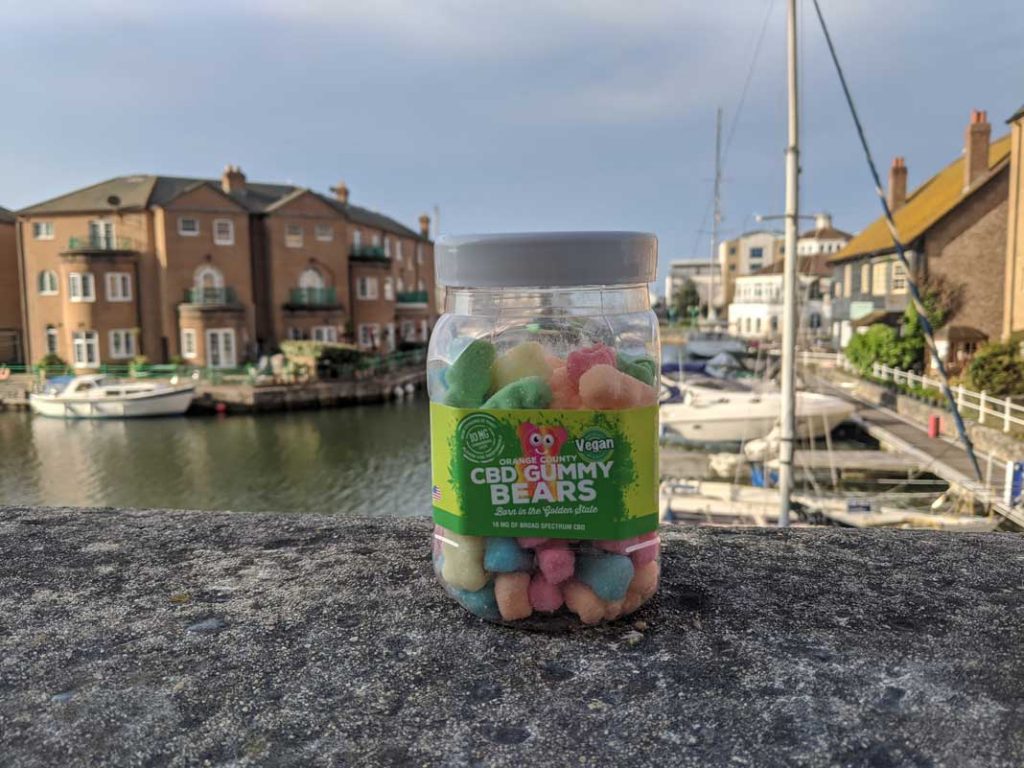 Orange County CBD offer various quantities of CBD in their bears, depending on what you're after, meaning you can go for 10, 25 or 50mg per bear. They also offer them as bears, buttons or worms, so you can mix it up, but they all have that great taste.
Just like the CalmByWellness gummies, these are vegan friendly, meaning they have opted for pectin over gelatine.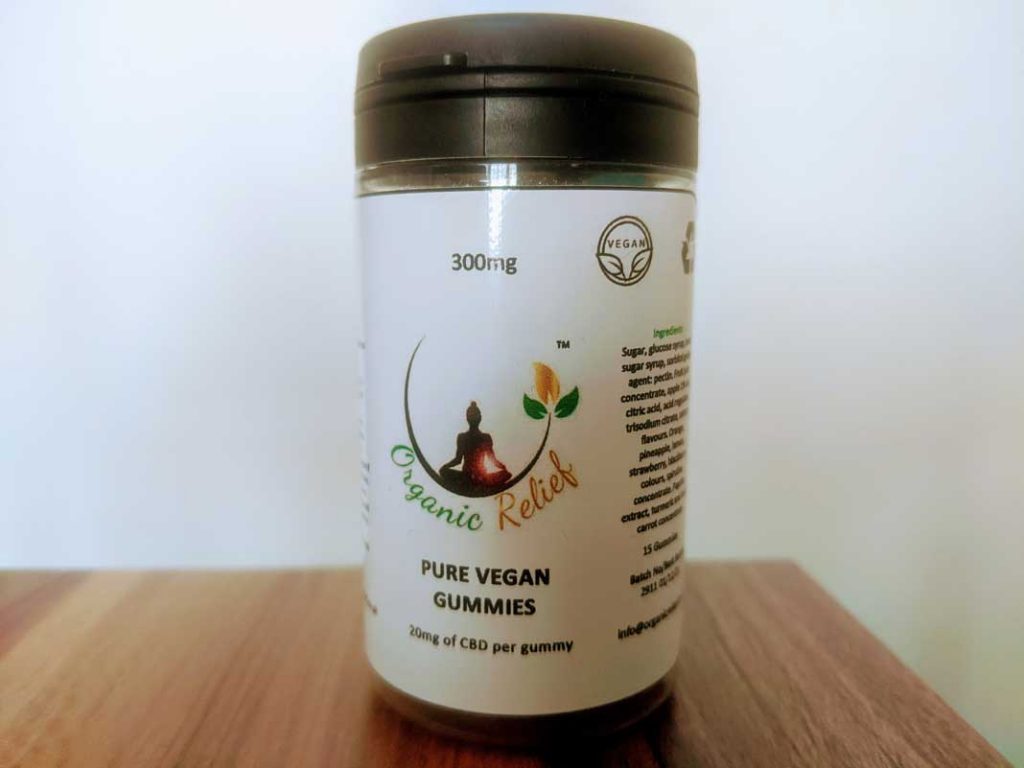 I tried the Organic Relief pure vegan gummies back in June, much to my happiness. They have a sugar coating that always tastes nice on CBD gummies (I'm not a fan of those with a jelly exterior with no sugar coating, call me fussy but it's what me and Raquel like).
Another to tick the vegan box for those with a non-animal based diet, while they're also a little stronger, at 20mg per gummy, with 15 in each pack. This means a pack will provide you with 300mg of CBD, but you can read the full review on my site.