It seems bizarre to think a whole year has passed since I launched the site, but it has been a huge year of growth and education. I've tried to put together all the big moments throughout the year as a chance to look back and take in everything that happened. The anniversary isn't actually for another couple of weeks, but I felt excited and motivated today and wanted to write something down to look back over the past year.
Winning Media Of The Year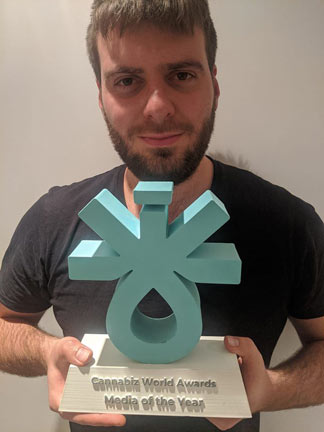 Considering I've run the travel blog Spaghetti Traveller for over 7 years, it feels odd to have won an award with CBD Sloth within the first year, but I'm not one to complain! Unfortunately, I didn't get flights in time, therefore it was looking a bit pricey and I couldn't attend, which will always be a regret.
It was the Cannabiz Summit Awards, held in Malta in November, where I came up against some strong opposition, but I managed to win Media Of The Year 2019.
Media Partnership
I've now been selected as a media partner for several CBD conferences in 2020. There will be more info to come out about these, but I am very excited to attend! I just hope Coronavirus won't impact any of these events, as I know there are rumours some of these big meetups won't be allowed in the foreseeable future.
Men's Health Awards
I was on the judging panel for the Men's Health CBD category for their awards, coming out in May 2020. It was an interesting opportunity to try various brands against each other, of which there were some amazing entries, it was so hard to pick the winners, but you'll have to wait until may to see all the results!
Journalist Opportunities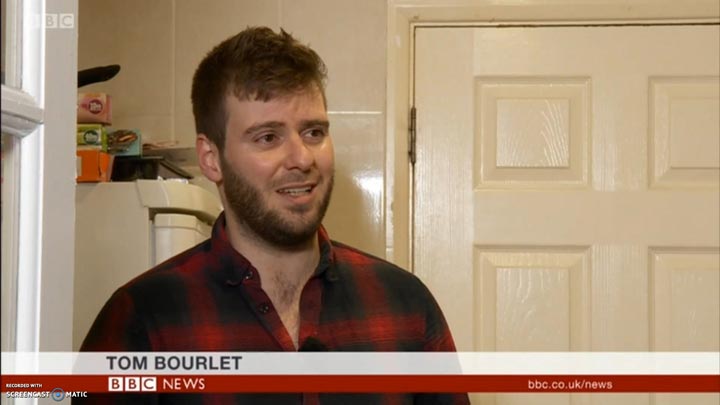 Over the past year, I've been featured in North of 200 newspapers and magazines! The most recent feature was for Website Builder Expert, around how to sell CBD online – https://www.websitebuilderexpert.com/building-online-stores/how-to-sell-cbd-online/. Outside of blogging on CBD Sloth, I also work as a marketing consultant, so I have that aspect to thank for my connection with journalists, but I'm hoping to achieve plenty more in 2020, to see the site traffic shoot up to 10,000 per month and to be appear on TV.
Some Key Stats
The blog was launched on the 28th March 2019.
I've written 65 blog posts, with the vast majority being product reviews.
Traffic Stats
The most read product review was Mr Moxey's Mints, which has gained 488 visitors.
The most read article has been around CBD legislation, with 1,779 visitors.
Google Organic accounts for 27% of all my traffic. I was surprised to see 3% of all my traffic comes from Duck Duck Go, maybe I should start taking them a bit more seriously!
Goals For Year 2
Publish twice per week throughout the entire year!
Produce regular video content
Reach 3,000 followers on Instagram
Appear on TV and radio
Attend multiple CBD conferences and network more
Build out my affiliate partnerships
The site traffic has been going up 20% each month, however this figure will be harder to reach as it continues to increase, but my aim is to reach 10,000 visits per month by the end of year 2.
Thank you everyone that has helped me along the way, every brand I've worked with and every brand that has sent me some CBD products, I've loved trying them and reviewing them on the site. I'll continue my mission to bring greater transparency to the industry and to watch this amazing industry bloom and prosper.