I've been trying two different CBD oil's by Orange County CBD, the 1,000mg and 1,500mg version, so I'll discuss both below. Also, I'd recommend having a read of my review of the Orange County CBD gummies and the muscle & joint gel.
How Much CBD Do You Get?
As the opening description suggests, the bottles I have are 1,000mg and 1,500mg of CBD. The bottles are 30ml, while the suggest dosage is half a ml, meaning you will get 60 doses of either 16.6mg or 25mg. Considering I normally have 20-40mg per day, this means a half drop in the morning and a half drop in the evening before bed. As always, make sure not to ever go above 200mg, not that I'd recommend going anywhere near that amount.
Considering you'll probably just need a single half drop, with 30ml present, this means the bottle will actually last a lot longer than most do (normally 15-30 days worth in your average CBD bottle).
The CBD is derived using a CO2 extraction method which is commonplace in the industry and a high quality way to ensure you get optimal levels of CBD and any other cannabinoid you're targeting. I mention other cannabinoids as they work much better together rather than on their own, which is known as the entourage effect. Looking at the third party lab test results (something you should always do before making a purchase with any CBD brand), there are levels of CBG, CBL, CBN and CBC present, which all have their own list of benefits.
The CBD comes from industrial hemp grown in California (hence the brand name), while they don't use any chemical fertilisers or pesticides. This is important to know as hemp is highly porous and the plant would extract these chemicals and they would likely be present in the oil extracted, so you should always opt for an organic option.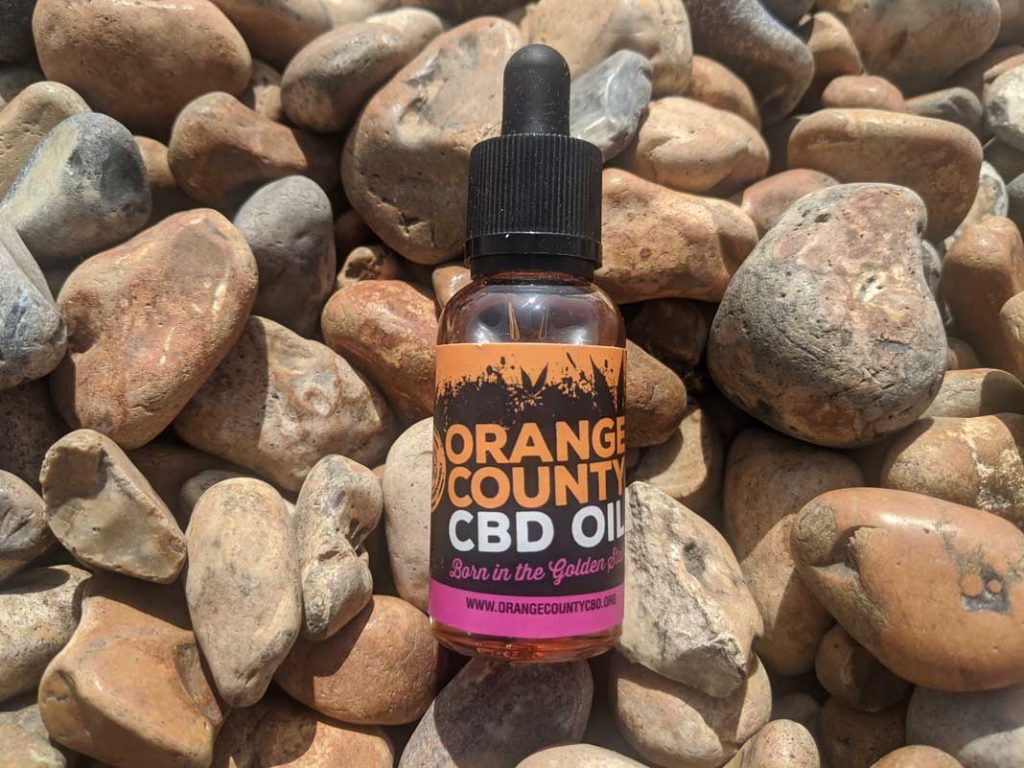 What Carrier Oil Do Orange County CBD Use?
In all of their CBD oil's they use MCT oil, or medium chain triglycerides, which are the best carrier oil to go for and fast becoming the industry standard. This fat source works amazingly at increasing the bioavailability and absorption rate after swallowing.
Genuinely Impressed
I have tried so many CBD oil's over the past year, it can be hard to be impressed anymore. They can ease any stress I might have or help me to fall asleep, but seeing a differentiator between oils can be difficult at times, beyond the quantities and metrics, as well as flavours, but this one stood out. I was stunned at how well it worked, I was out like a light switch every night!
There is often a lot of negative news around certain CBD brands failing to deliver the amounts they show on their 3rd party lab test results after further testing, however with these working so well on me, I can have no doubt in my mind about the quality.
Just a heads up in case you get confused or curious, the CBD oil bottles do come in different colours, however the only difference is the level of CBD. So the blue is 1,500 and the pink is 1,000.
You might also want to check out Orange County's hefty position on my list of the best CBD oil's available.
Where Can I Purchase This CBD Oil From?
The 1,000mg CBD oil can be purchased from their site for £50, with the option to change it to a spray rather than a pipette for an extra £1. Alternatively, you can get the 1,500mg version here for £60.
You can also get an exclusive 10% off with the discount code 'CBDSLOTH'