I have so far tried CBD oil, lozenges, capsules, mints, sprays, tea, coffee and balms, but I hadn't tried CBD chocolate, so I was really excited to give this Good Soul product a go.
How Much CBD Do You Get In The Dark Chocolate Balls?
In a pack, you get 200mg of full spectrum CBD, while there are around 25 balls in a pack (approximately, I didn't precisely count and I nibbled a few before I thought about counting), which means it would work out as around 8mg per chocolate ball.
It should be mentioned that it claims to have absolutely zero THC. All products in the UK must have under 0.2% THC, but most will have around 0.1%, however if it certainly doesn't have any then you can take it even if you're drug tested, but it is worth following up with Good Soul to be certain.
The CBD is extracted using chemical free CO2 extraction methods, which is basically where pressurised carbon dioxide is used to wrench the CBD from the plant, along with the other phytochemicals. It is kept full spectrum, which is good, however for more details on this I recommend reading my article on the entourage effect.
What Do They Taste Like?
As I have mentioned before, I have tried plenty of products and the taste can often be quite intense, something many people struggle with, so this is what I was expecting when going into the chocolate balls. However, I was incredibly surprised to find it just tasted of pure dark chocolate, you wouldn't know the difference between this and a premium Thornton's box.
It's made from 64% cocoa and you can certainly taste the rich and smooth chocolate flavour as it melts in your mouth. Where possible, I would try to keep them at room temperature, unless you have high temperatures in your household. I ate them at room temperature and they were great, but after putting them in the fridge they did get very stiff (as you'd probably expect) therefore the taste is certainly better when kept outside the fridge.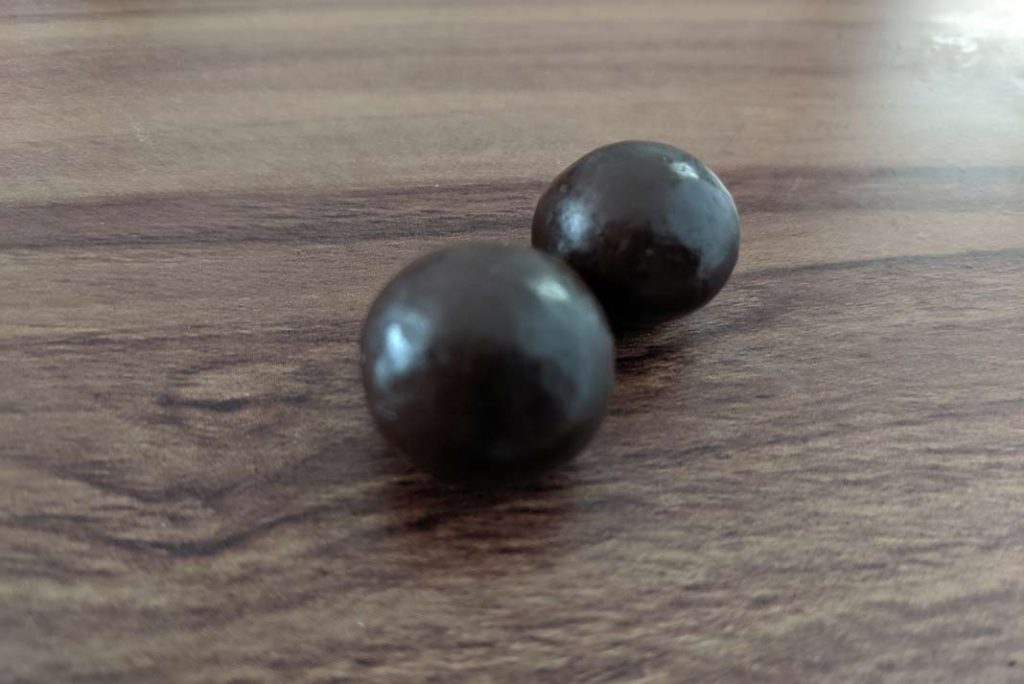 Who Is The Audience?
Not everyone enjoys the intense flavour of CBD oil, some want to enjoy the experience by having it in a tasty format such as a gummy or a chocolate ball. I have previously really enjoyed the CBD lozenges, while I am a big fan of these chocolate balls. The important thing is they haven't skipped on the levels of CBD just to ensure it still tastes good.
Where Can You Buy It From?
You can buy Good Soul Dark Chocolate Balls from their website, where it is available for £22 plus shipping costs. You can however get free delivery if you order 2 or more boxes.
What Are They Free From?
The Good Soul dark chocolate balls are free from dairy and gluten, while they are also suitable for vegetarians.
Does Good Soul Supply Any Other CBD Products?
At the moment, they have put their focus on introducing one amazing product, however I have no doubt they will have some plans in the pipelines for new CBD products to enter the market with. I will be certain to get in contact with them when they are being introduced to the UK market, but no news for now.