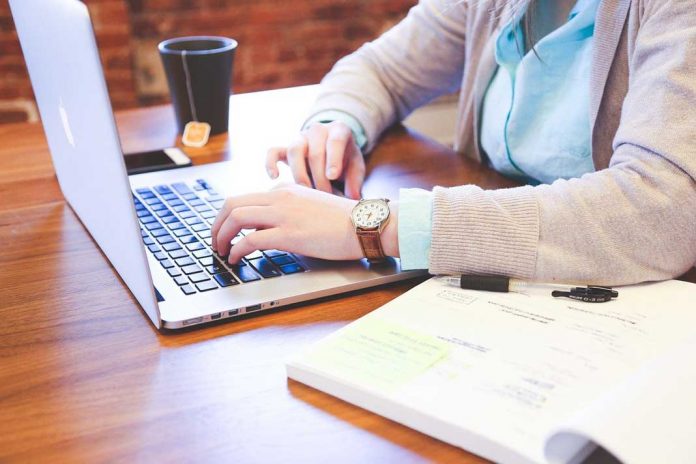 CBD Sloth might have taken over a fair portion of my life, but my main day to day tasks are as a marketing consultant. I've worked in marketing for 9 years, I'm a judge for the EU Search Awards and the UK Agency Awards and I run a marketing conference called Take It Offline. I therefore wanted to provide some details and tips for those looking to enhance the SEO for their CBD brand.
Link Building
It might be a hard industry to gain links in, but this is one of the most pivotal factors in increasing your rankings on search engines. I have written up a guide on the best tactics for CBD link building, therefore I won't dive too deep into this subject on this post. One big benefit is that not many CBD brands have many powerful referring domains, therefore you can quickly overtake all your competitors.
You should focus on powerful links, a piece in a newspaper with a follow link will be worth a thousand rubbish links.
Local SEO
If you have a brick and mortar, or even if you don't, you should have both a large SEO strategy and a local SEO strategy. I wrote a guide on local SEO for CBD shops, however this could be adapted for any CBD business. You need to make sure you have a consistent NAP (name, address and phone number) on other websites, get plenty of links from local based websites and build out your Google My Business profile.
Content Strategy
You can build all the links you want, but if you've got no articles to go up in the rankings, it would all be time wasted. You need to build out a content strategy to work out which terms you should be targeting. This should be a mix between blog posts and key pages on the site. To offer an example, I have a 6 month content strategy on CBD Sloth.
If you have the budget, you can load these terms you're targeting onto a keyword tracking tool such as SEMrush or Accuranker, so you can monitor how well you rank for them over time.
When working out what to write about, you should look from multiple angles. Firstly, what might your potential customer be typing in during various stages in the research process.
You do have to be careful not to highlight the potential benefits, as this would break various legislations around CBD. You should also read up on the Google Medic Update, which significantly affected various CBD brands and others in the medical industry. It targeted YMYL sites, meaning Your Money Your Life, meaning any sites that are offering advice which could affect people's health or wallets. If you're getting content written, you might either want to get it written by someone who is medically qualified or get it read and medically approved by someone who is qualified. Make sure to clearly state their qualifications. I'd recommend reading up on EAT signals.
Who Is The Target Audience For CBD?
The target audience for CBD is generally 25 to 45, with a relatively high budget. 13% of people between 20 and 30 in the UK have tried CBD, whereas only 7% have between 50 and 60, highlighting a definitive age gap.
The audience is normally people looking to solve various ailments. While most forms of search are now done on mobiles (around 70-80%), this is largely the reverse in the CBD industry, with 73% of search coming through desktop. The most common device is the iPhone (unsurprisingly), with Samsung Galaxy S9 in second, highlighting the audience having a high budget. Most searches happen via Internet Explorer (oh yes, you heard me right), which is very uncommon to see.
Setup Search Console & Google Analytics
Both of these tools are free and incredibly useful. I'll give a basic explanation on the basis you might not know about these. Google Analytics will track visitors to your site, so you can see where they came from, whether that's Google or Facebook, while it can also track conversions, so you can see your conversion rate and which sources are working best for you. On top of this, you can see which pages led to them converting.
Search Console allows you to assess how well your site is performing, what terms it is ranking for, you can submit your XML sitemap to Google, look through recent links to the site and be alerted of a manual penalty.
These should be setup as soon as possible, so you have the most data feasible. You should also setup Bing Webmaster Tools
On-Page Optimisation
I previously mentioned the key term you want to target with each page, well it needs to be included in the content (don't keyword stuff though), in your H1 and in your title. You should also be including synonyms.
Make sure to use sub-headings so the content is easier to read and navigate through (look at my subheadings, if you wanted to quickly find the on-page optimisation section, it makes it a lot easier by being larger than the rest of the text). Talking of navigation, you might also want to add anchor tags to longer pieces of content, so they can quickly drop down the page to the relevant section.
Make sure you have breadcrumbs on the page, while these can be marked up with breadcrumb schema, so they show on the SERP's.
One of the most undervalued SEO tricks available to us is internal links. Unlike external backlinks, these can be made keyword rich without any issues, while they can help users and search engines to navigate to critical pages and highlight these as high value.
Page Speed Optimisation
I could have sneaked this under on-page optimisation, but I wanted it to have its own unique section as it is so critical. One amazing study by Amazon showed that every 100ms of latency cost them 1% in sales! Considering they earn $35 billion per year, we're talking about a loss of 350 million! I'd recommend using GTmetrix to have a look over your site and see what the biggest issues are. Some of the most common are images that aren't compressed or loaded in the right size, or leveraging browser caching.
If you improve the page speed, you may gain a slight boost on Google, but most critically, your conversion rate should improve, meaning more of those hard earned visitors will be putting in orders.
Mobile Friendly
This is probably a bit obvious by this point, but I remember before Mobilegeddon what the internet looked like on mobiles and it was hideous. Google changed so that they perform mobile-first indexing, meaning it is looking at your mobile pages rather than what you see on desktop. You can use the Google mobile friendly test to assess how optimised your site is for mobile. You need to also consider accessibility options, potentially for those who have poor eyesight or other issues.
TSL Certification
Your site should be on HTTPS, unless you want 'not secure' being shown by Google to users! If you haven't set this up yet and your site is on the HTTP protocol then I'd recommend watching my webinar on SEMrush on the subject. A site migration is never fun, but this one is critical. We also created this Trello list to help you through the process.
Schema Markup
Schema is a semantic vocabulary that marks up sections of your site for search engines so they can better interpret the content, with various benefits for you. There are various types of markup you might want to consider depending on the nature of the content you are showing. For example, imagine you wrote up some CBD food options, you could use recipe schema so it shows pivotal parts on the search landscape, which can help to increase the click through rate. If you have a store, you might want to make it up with local business schema.